Feds Back Down, OK Credit Card Fee Before You Even Get the Card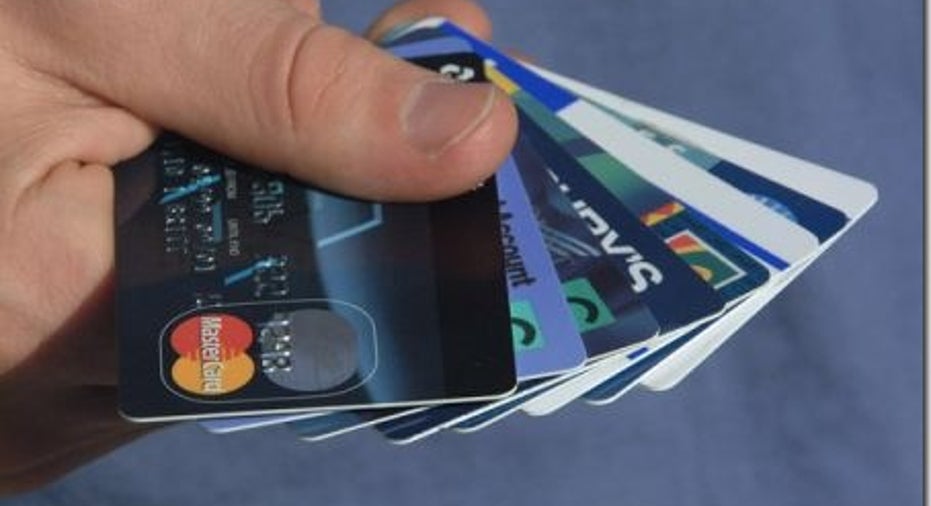 Federal authorities are formally backing away from rules that prevented banks from charging application and other fees before credit card accounts are opened.
Under proposed new rules published Thursday by the Consumer Financial Protection Bureau (CFPB), there will be no limit on the amount of fees charged before an account is opened. After approval, issuers will still be subject to a cap on fees during the first year of all new accounts.
The agency acknwleges its new proposal "may impose potential costs on consumers" who would be hit with fees they wouldn't have faced before.
The move is a victory for a Sioux Falls, S.D., bank -- First Premier -- that caters to people with bad credit. The bank made headlines in 2010 by charging a whopping 79.9% interest rate on its credit cards. In a battle against regulators, the bank got what it wanted in a federal lawsuit that claimed rules limiting fees before accounts were opened created a hardship and would cause irreparable harm to its business.
Not everyone is celebrating. Consumer groups criticized the CFPB and urged the agency to "stay the course" and keep the original restrictions.
"The CFPB should not back down in protecting consumers from this sort of chicanery," says Chi Chi Wu, a staff attorney for the National Consumer Law Center in Boston.
Fee-harvesting cards
At issue is a provision in the Credit CARD Act of 2009 that sought to prevent "fee harvesting" credit cards from gouging consumers with upfront fees. These cards are typically issued to people with bad credit and carry credit limits of only $500 to $700.
Banks charged higher than average interest rates and application, administrative and account maintenance fees to offset the greater-than-average risk that some of cardholders would not repay their loans. Consumers complained that these fees often ate up all or most of the available credit limits on the accounts and left them with little to make purchases. By comparison, a person with good credit can expect to get a card without paying any fees or security deposits, before or after the application.
The CARD Act capped fees at no more than 25% of the available credit limit during the first year of an account. Banks found a loophole in the law and began assessing fees before accounts were opened. Federal Reserve board regulators then rewrote the rules and added a provision that included those advance fees in the 25% cap as well. That provision was set to take effect on Oct. 1, 2011, but First Premier went to federal court in July 2011 to block it. The company said at the time it was losing jobs because of the regulation.
A U.S. District court judge in First Premier's home state of South Dakota granted the bank's motion for a temporary injunction on Sept. 23, 2011, blocking enforcement of the rule.
"In order to resolve the litigation, the CFPB is seeking comment on whether it should conform the rule to the court ruling so that it no longer applies to fees charged prior to account opening," the CFPB wrote in statement. "The overall 25% cap on certain credit card fees charged during the first year, along with the other specific provisions of the CARD Act, would remain in place."
Heeding industry concerns
CFPB appeared to heed concerns voiced by banking industry executives who have complained that they are being crushed by too much regulation. The more lenient proposed rules were released a day after CFPB Director Richard Cordray met in Sioux Falls with representatives from small banks, who complained about the mounting costs of dealing with new regulations.
Vince M. Roche, an attorney for First Premier, declined to comment on the case. According to its lawsuit, First Premier charged $25 to $95 before accounts were opened and gave applicants 85 days to make the payments. The bank refunded any money paid in if applicants had second thoughts and withdrew.
"First Premier's disclosures clearly describe this fee and other fees associated with the product," according to the suit. "The upfront fee offsets the high risk associated with the underserved market. The upfront fee cannot be paid using the credit offered to the applicant."
The bureau is seeking public comment on its revamped rules. The deadline to file is June 11, 2012.
See earlier stories: Issuer of 79.9% interest rate credit card defends its product, First Premier sues Fed, watchdog agency over new credit card rules