FedEx Profit Tops Expectations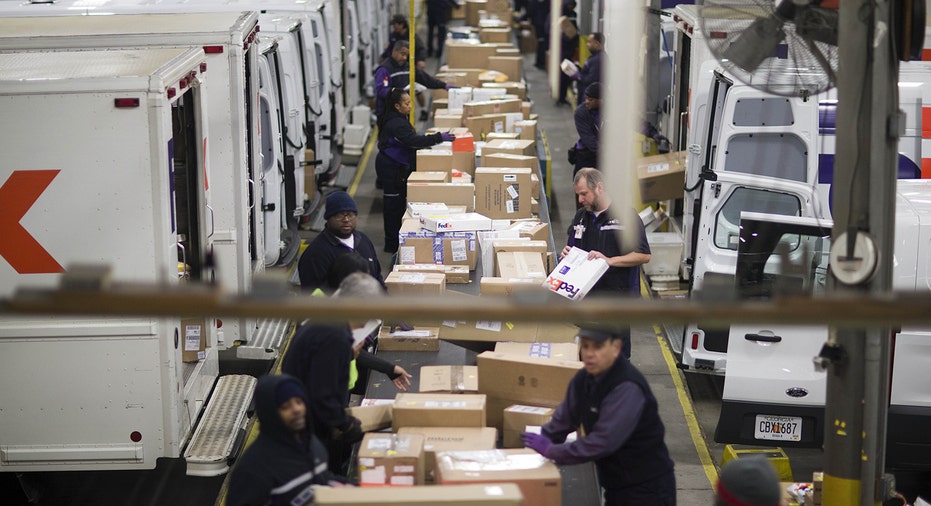 FedEx Corp. said profit rose 4.2% in its latest quarter, with adjusted profit topping Wall Street's expectations, and the company reaffirmed its full-year earnings guidance.
The delivery company said its results were driven by "better revenue quality, e-commerce growth and the successful ongoing execution of our profit-improvement initiatives."
FedEx shares rose 3.7% to $154.30 in after-hours trading.
With its strong international presence and importance in the e-commerce market, the Memphis-based company is considered an economic bellwether. In October, FedEx said it expected holiday shipments to jump 12%, powered by growth in online shopping.
FedEx reported a profit of $691 million, or $2.44 a share, up from year-earlier earnings of $663 million, or $2.31 a share. Excluding certain items, profit rose to $2.58 a share from $2.16.
Revenue increased 5% to $12.5 billion.
Analysts projected $2.51 in per-share adjusted earnings on $12.43 billion in revenue, according to Thomson Reuters.
By Lisa Beilfuss and Josh Beckerman