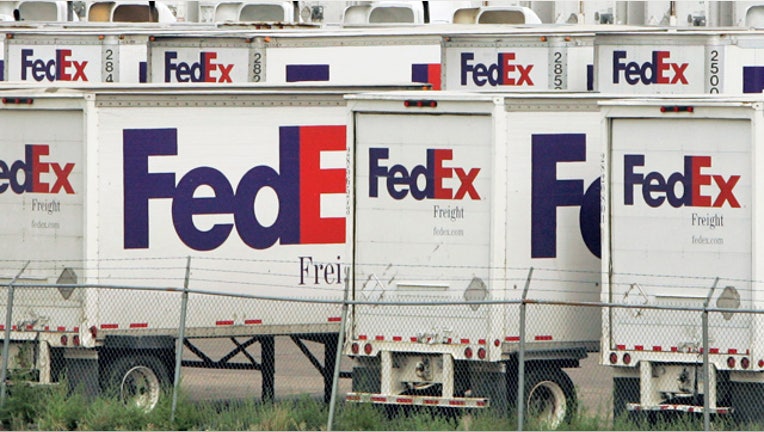 FedEx (NYSE:FDX) on Wednesday reported a second-quarter profit that fell short of expectations, even as the start of holiday shopping helped boost package volumes.
The shipping company registered earnings of $616 million, or $2.14 a share, a 23% increase over the year-ago quarter's $500 million, or $1.57 a share. Revenue grew 5% to $11.9 billion.
Wall Street analysts were looking for per-share earnings of $2.22 and revenue of $11.99 billion. FedEx shares dropped 3.5% lower to $168.22 a share in recent trading.
FedEx's second quarter, which ended Nov. 30, included the initial holiday rush. FedEx and its chief rival, United Parcel Service (NYSE:UPS), have said they implemented changes this year to improve delivery speeds during peak shipping season. Last year, UPS was hit with a backlog of packages, some of which didn't get delivered until after Christmas.
The Memphis, Tenn.-based company said its ground shipping business posted revenue of $3.06 billion in the latest period, up 8% year-over-year amid a 5% increase in average daily package volume.
The express segment saw revenue climb 3% to $7.02 billion. FedEx cited growth in U.S. package volume, driven by overnight shipments.
Meanwhile, the freight segment booked revenue of $1.59 billion, an 11% improvement, also fueled by higher volume.
In addition to growth in e-commerce shipments, FedEx has recently benefited from a reorganization of its express business. The plan included upgrades to more fuel-efficient aircraft and buyouts to approximately 3,600 employees.
FedEx said its bottom line was pressured in the second quarter by high maintenance expenses for its aircraft. Tailwinds included lower pension expense and a slightly positive net impact from lower fuel costs.
FedEx made two acquisitions earlier this week. On Tuesday, FedEx announced that it purchased Bongo International, which offers a platform for international e-commerce orders and shipments. The company also bought Genco, a logistics specialist with 130 warehouses and services that include processing returns.
Both FedEx and UPS are changing their rate structures in the coming weeks. FedEx will begin applying dimensional-weight pricing to all U.S. ground shipments at the start of 2015. UPS plans to expand the size-based pricing method starting Dec. 29.
The moves are a response to the growing number of large but lightweight e-commerce shipments.
Dimensional-weight pricing, which bases the shipping rate on the exterior size of a package, is used when it exceeds a package's actual weight. The rate structure has commonly been applied to ground shipments over a certain size and other means of shipping, such as air services.