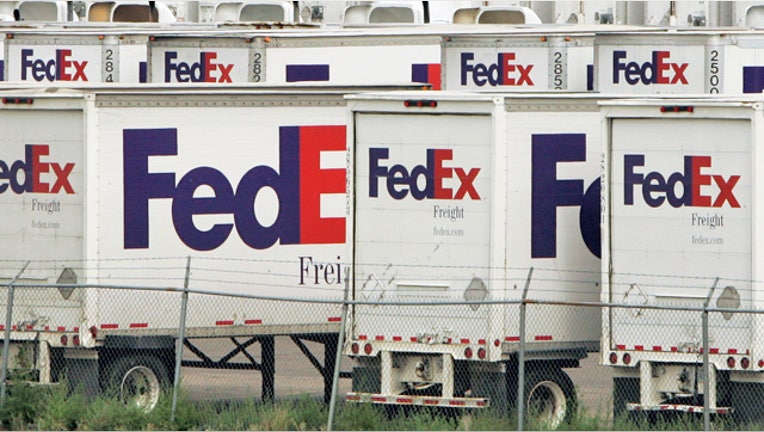 FedEx (NYSE:FDX) said Wednesday its third-quarter earnings edged 4.7% higher, but the shipping company missed Wall Street estimates as poor weather dragged down volumes.
The company reported a profit of $378 million, or $1.23 a share, compared to $361 million, or $1.13 a share, in the same period a year earlier. Excluding $47 million in restructuring costs, FedEx booked per-share earnings of $1.23 in the year-ago period.
Analysts were looking for higher earnings of $1.45 a share.
Revenue grew 3.2% to $11.3 billion, missing forecasts for $11.44 billion. Total operating margin widened to 5.7% from 5.4%.
FedEx said a rough winter of snow and frigid temperatures lowered operating income by $125 million. The Memphis, Tenn.-based company also lowered its outlook for the current fiscal year, calling for earnings of $6.55 to $6.80 a share. Analysts were recently projecting a full-year profit of $6.89 a share.
"Historically severe winter weather significantly affected our third-quarter earnings," FedEx chairman and CEO Frederick W. Smith said. "On days when the weather was closer to normal seasonal conditions, our volumes were solid and service levels were high."
FedEx's strategy of maintaining separate express and ground networks with multiple hubs was of particular importance during periods of severe weather and peak shipping, Smith added.
The express-shipping unit recorded a 0.4% decline in revenue to $6.67 billion, with FedEx citing lower freight revenue and weather impacts. Operating profit did climb 14% amid cost cuts and smaller pension expenses.
International export revenue per package increased 1%, while average daily volume for priority packages was down 5%. International economy volume grew 8%.
Ground shipping saw revenue rise 10% to $3.03 billion, driven by an 8% increase in average daily volume and average revenue per package. The segment's operating profit improved 2.1%.
Chief financial officer Alan B. Graf said FedEx's $1.6 billion profit improvement plan for its express business remains on track despite the quarter of rough weather.
FedEx is in the process of reorganizing its businesses and updating its aircraft. Last year, the company said it would quicken the pace of its fleet modernization by grounding older jets sooner than expected.
Shares rallied 40 cents to $138.97 in recent trading.