FedEx Joins the Small Business Saturday Push with Consumer Gift Cards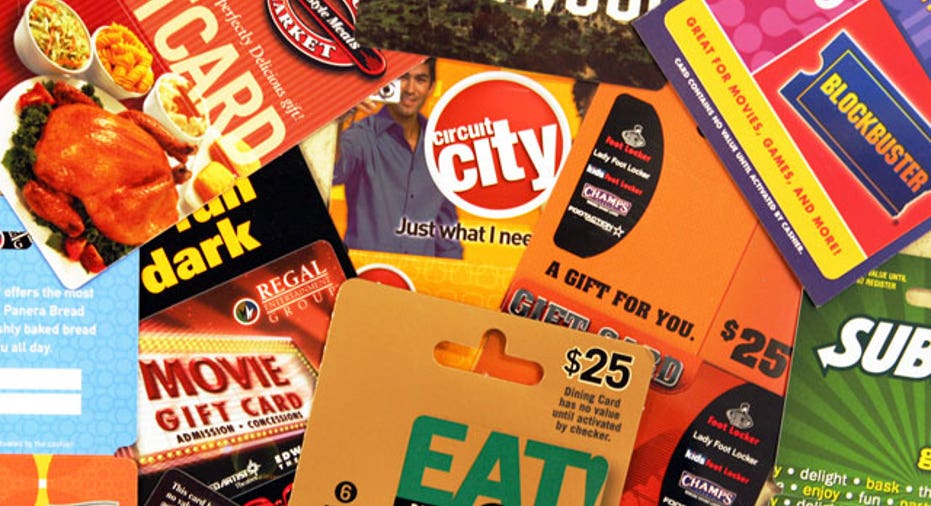 FedEx Corp.(NYSE: FDX) wants to encourage shoppers to think small this holiday season. The third Small Business Saturday, which has become an annual event founded and sponsored by American Express, encourages shoppers to spend at least one day during the holiday shopping season supporting small businesses. It comes a day after Black Fridayand two days before Cyber Monday.
FedEx is trying to encourage shopping small by giving away 40,000 Shop-Small American Express Gift Cards, each worth $25, to consumers via Facebook. Consumers can use them at small businesses in their communities. The promotion, a continuation of the company's support of Small Business Saturday and the small business communityat large, is designed to drive customers to local, independent retailers this holiday season, a time of year critical to every retailer's success, FedEx said.
"America's small businesses are a unique and vibrant part of their local communities and a critical component to the broader health of our economy," said T. Michael Glenn, executive vice president of Market Development at FedEx. "With our support of Small Business Saturday, we're helping raise awareness for the importance of shopping small while empowering 40,000 consumers to get engaged in their own cities and towns."
Entry for the $25 gift card giveaway will be available on the FedEx Facebook pagefrom 12 a.m. ET today (Nov. 1) through 11:59 a.m. ET on Nov. 3. Only one entry per Facebook ID will be accepted. Winners of the 40,000 gift cards will be selected at random from among all entrants, and entrants will be notified of their status and provided with a coupon to save $10 on a $20 FedEx Express shipment via email within 10 business days of the close of the entry period. Cards will be mailed to the winners for delivery by Nov. 21.
FedEx Officeis also supporting small businesses this Small Business Saturday with an offer for free printing of two 11x17 Small Business Saturdayposters. FedEx Office aims to help independent retailers attract sales with attention-grabbing signage — a critical factor in driving foot traffic according to a 2012 study from FedEx. Small business owners can visit now to access the Small Business Saturday postersthat can be printed at no charge at local FedEx Office Print & Ship Centers. Small business owners will also receive an additional discount printing offer when they pick up their free poster orders, providing access to even greater savings as they prepare for the busy holiday season.
Small Business Saturday has become a phenomenon in just the two years it has existed so far. More than 2.7 million Facebook users, 230 public and private organizations, 75 corporations and elected officials in all 50 states and Washington, D.C., declared their support for Small Business Saturday last year. More than 500,000 small business owners leveraged an online tool or promotional materials for Small Business Saturday and 15,000 businesses signed up for free Facebook advertising to promote their products and services in the days before to the event.