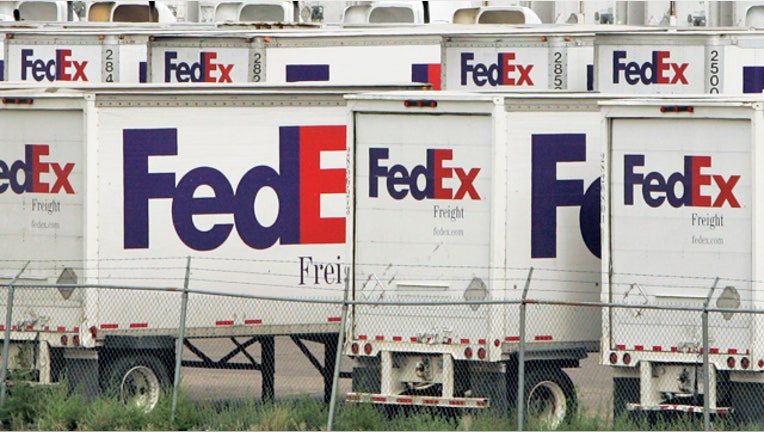 In its latest effort to expand in Europe and compete with rival United Parcel Service (NYSE:UPS), FedEx (NYSE:FDX) on Thursday said it was acquiring Polish shipping company Opek.
Financial terms of the deal were not disclosed.
The buy gives FedEx Express' business unit access to a nationwide domestic ground network with about $70 million in annual revenue and 12.5 million shipments.
The deal will most likely close during the summer, pending regulatory approvals and customary closing conditions, the Memphis, Tenn.-based courier said.
FedEx and its biggest domestic competitor, UPS, have both been fighting to slice a bigger piece of Europe's shipping market. UPS recently acquired Dutch shipping giant TNT Express in a deal that cemented its position as a leader in Europe.
But FedEx, too, has been expanding its presence. The company bought U.K. domestic express transportation company ANC Holdings in 2006, and began a wholly-owned operation in Hungary after acquiring service provider Flying Cargo Hungary in 2007.
In 2009, FedEx Express expanded its European hub at Roissy-Charles de Gaulle Airport in Paris, making it the largest FedEx hub outside of the U.S. Since then, it has relocated its Central and Eastern European hub to Cologne, Germany from Frankfurt, and opened 26 new stations across France, Germany, Italy, the Netherlands, Northern Ireland and Sweden.
"We have an excellent strategy that has steadily advanced our position in the region, and we are well positioned for profitable growth as we increase the number of direct-served locations in Europe," FedEx CEO Frederick Smith said in a statement.
Opek is a family-owned company that operates 44 stations throughout Poland and has more than 1,200 employees and 1,300 contracted drivers. The company operates an automated hub in Lomianki, near Warsaw, as well as others in Lodz and Katowice.
FedEx entered the Polish market in the 1989 and has since expanded its reach there. In 2004, the company established a regular flight connection between Warsaw and Paris, and later opened its own branch stations at the Katowice and Warsaw Airports.
The U.S. shipping company, which employs 120 in Poland, most recently launched a flight from Katowice to its European hub in Paris.