FedEx Beats Street in 4Q But Warns of Challenges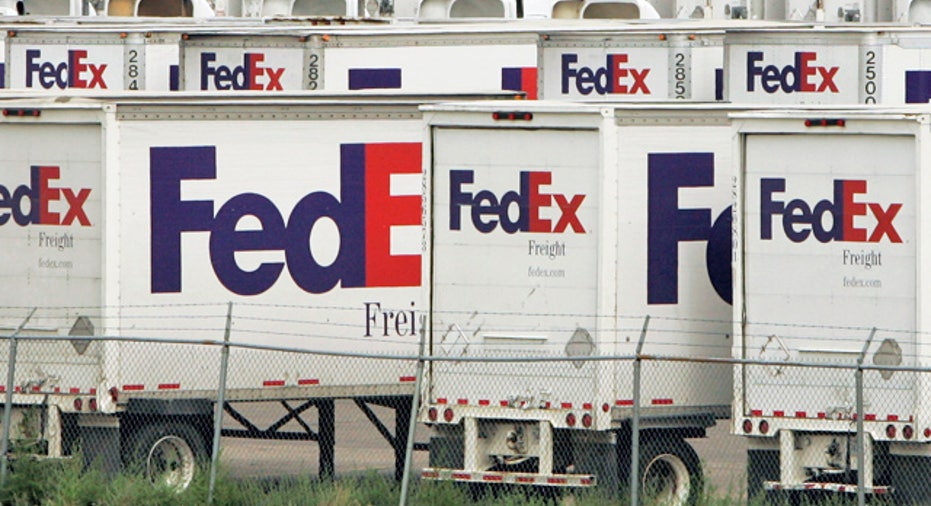 FedEx (NYSE:FDX) revealed a bottom-line beat for the fourth quarter on Wednesday but warned of near-term challenges and said it will continue to reduce capacity between the U.S. and Asia.
The Memphis-based shipping company reported net income of $303 million, or 95 cents a share, compared with a year-earlier profit of $550 million, or $1.73.
Excluding one-time restructuring costs and an aircraft impairment charge, FedEx said it earned $679 million, or $2.13 a share, topping average analyst estimates of $1.96 in a Thomson Reuters poll.
Nearly $600 million of the special costs were related to the permanent retirement of 10 aircraft and the first of 3,600 employees to voluntary exit on May 31 as part of a streamlining announced in October.
FedEx said margins continued to improve during the quarter, led by impressive performance in its Ground business and an improvement in FedEx Express.
Top-line revenue for the three-month period ended May 31 was $11.4 billion, up slightly from $11 billion a year ago, virtually matching the Street's view of $11.44 billion.
The shipping giant's CEO, Frederick Smith, said positives could not fully offset "tepid economic growth and customer preference for less costly international shipping services." Near-term challenges remain, and FedEx will further lower capacity between Asia and the U.S. in July.
Shares of FedEx dipped slightly in early trade but remain up about 8% year-to-date.