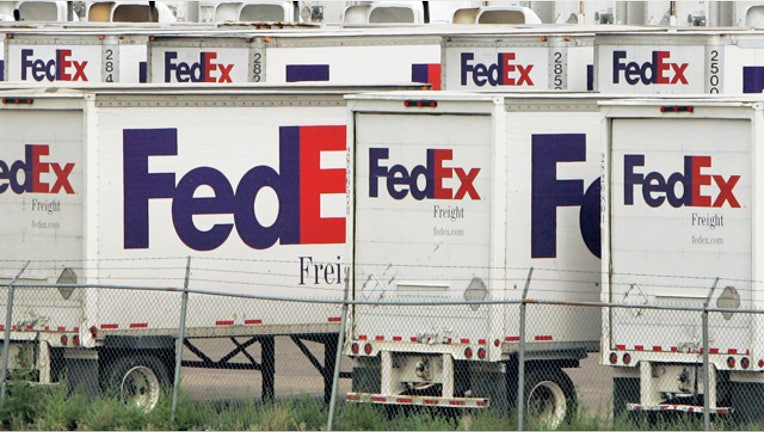 FedEx (NYSE:FDX) more than doubled its third-quarter profit as stronger revenue per package and higher volume in its ground shipping during the key holiday season helped offset a slowdown in its express unit.
The stronger earnings are a reflection of improving yields, record holiday package shipping and the strong performance from its ground staff, FedEx CEO Frederick Smith said in a statement.
A lower tax rate, milder weather and a lag between the changes in fuel prices with the adjustment of surcharges also contributed.
The Memphis-based shipping giant reported net income of $521 million, or $1.65 a share, compared with a year-earlier 81 cents.
Excluding one-time items, FedEx earned $1.55, ahead of average analyst estimates in a Thomson Reuters poll of $1.35.
Revenue for the three months ended Feb. 29 was up 9% to $10.56 billion from $9.66 billion a year ago, led by stronger volumes that improved results for both FedEx Ground and its freight group. Sales just missed the Street's view of $10.6 billion.
The earnings follow an announcement earlier this week that United Parcel Service (NYSE:UPS) would buy Dutch TNT Express in a move that will give the FedEx rival greater control over the European market.
FedEx says it expects solid performance to continue in the fourth quarter and cap off a "strong fiscal year." The company is looking to make between $1.75 and $2 a share in the fourth quarter and $6.35 to $6.60 for the fiscal year. Wall Street is projecting a profit of $1.98 and $6.36, respectively.
FedEx, which is improving its fleet to lower its dependence on fuel, is also evaluating ways to improve FedEx Express domestic capacity.