FedEx 1Q Results Beat Street, But 2Q View Falls Short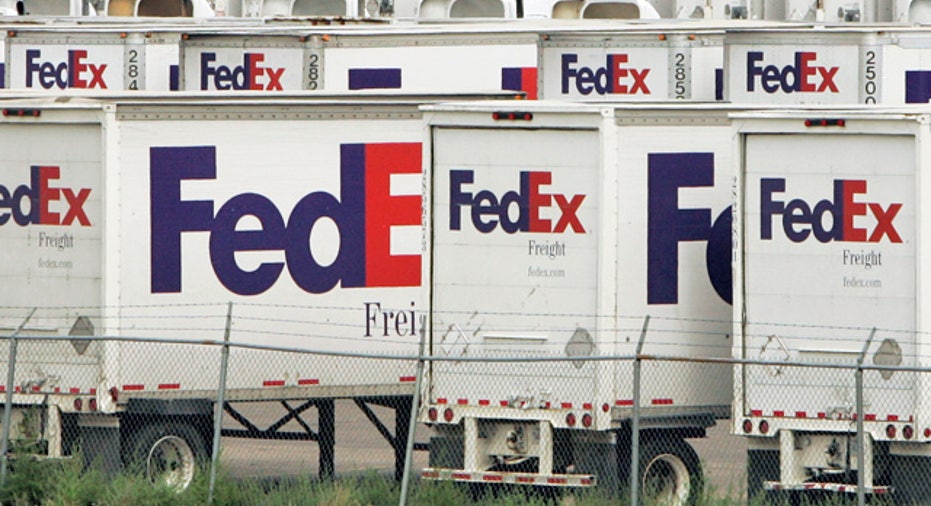 FedEx (NYSE:FDX) disclosed a lighter-than-expected 1.1% dip in fiscal first-quarter earnings on Tuesday amid the slowing global economy, but the shipping giant also slashed its full-year profit target well below expectations.
Shares of the world's second-largest shipping company retreated about 2% on the mixed news, putting them on pace to continue their lackluster 2012 performance.
Memphis-based FedEx said it earned $459 million, or $1.45 a share, last quarter, compared with a profit of $464 million, or $1.46 a share, a year earlier. Analysts had been calling for EPS of $1.40 after the company cut its EPS view to $1.37 to $1.43 earlier this month.
Revenue rose 2.6% to $10.79 billion, surpassing the Street's view of $10.7 billion. Operating margins dipped to 6.9% from 7%.
"Weakness in the global economy constrained revenue growth at FedEx Express during our first quarter and affected our earnings," CEO Fred Smith said in a statement. "Our FedEx Ground and FedEx Freight segments performed well, with both improving their year-over-year operating margins."
FedEx said it now expects to earn $6.20 to $6.60 in fiscal 2013, compared with $6.90 to $7.40 previously. Even the optimistic end of that new range would badly trail consensus calls from analysts for $7.03.
For the current quarter, FedEx projected EPS of $1.30 to $1.45, which would also miss the Street's view of $1.67.
"We are taking further actions to reduce costs and adjust our networks to match current and anticipated shipment volumes," Smith said.
FedEx's first-quarter results were hampered by trouble at its FedEx Express division, which suffered a 28% tumble in operating income to $207 million and saw its operating margins slump to 3.1% from 4.4%.
FedEx Express was hit by a 5% decline in U.S. domestic average daily package volume. While international export average daily package volume rose 1%, international export revenue per package slid 4%.
On the other hand, FedEx Ground's operating income rose 9% to $445 million and the company's freight segment enjoyed a 114% surge in operating income to $90 million thanks to rising volume.
FedEx's weak outlook weighed on its shares, driving them down 2.36% to $87.17 in premarket trading. The shipper's stock had already underperformed the markets, rising 7% so far this year as of Monday's close, compared with a 16% jump for the S&P 500.
Shares of rival UPS (NYSE:UPS) fell 0.98% to $73.50 ahead of Tuesday's open. Atlanta-based UPS has seen its stock rise just 1.4% so far this year.