Fed Seen Launching Fresh Round of Stimulus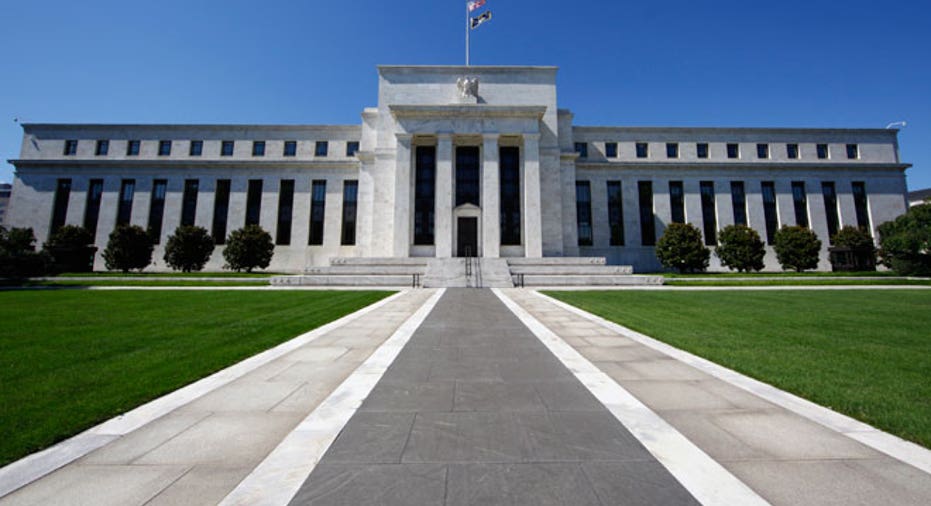 The Federal Reserve appears set to launch a third round of unconventional monetary stimulus on Thursday while signaling that a weak economy may warrant ultra-low interest rates for at least another three years.
Not everyone believes the Fed will embark on another bond- buying spree, and plenty of doubts remain about the likely efficacy of such a move.
But Fed Chairman Ben Bernanke has made clear the central bank will not sit idly by while unemployment, currently at 8.1 percent, remains so far above levels consistent with a healthy economic recovery.
Bernanke's comments and disappointing data on the job market have left many economists confident the Fed's policy-setting Federal Open Market Committee will deliver a third round of quantitative easing, or QE3. On median, they see a 60 percent chance, according to a Reuters poll.
The FOMC will announce its decision at about 12:30 p.m. EDT (1630 GMT) at the close of a two-day meeting.
"The market is firmly in the camp that the FOMC will deliver; it's just a question of how much," said Brad Bechtel, managing director at Faros Trading in Stamford, Connecticut.
Indeed, the likely details of any decision to purchase bonds - including the size and composition of any new asset purchase plan - are the subject of heated debate.
Many economists see the Fed leaning toward an open-ended bond-buying program that is conditional on the path of the economy, rather than lump-sum amounts with pre-established end dates as done in the past.
This could help carry the economy through the looming risks of a deeper European debt crisis and the looming tax break expirations and government spending cuts known as the U.S. fiscal cliff. Many economists believe businesses have already retrenched out of fear the economy could hit the shoals.
U.S. economic growth cooled in the second quarter, coming in at a tepid 1.7 percent annual rate, and forecasters do not believe it is doing much better now.
The economy created just 96,000 jobs last month, less than needed to keep up with population growth, according to a report on Friday that hardened forecasts of an aggressive Fed move.
Data on Thursday showed first-time claims for jobless benefits jumped by 15,000 last week, a reminder of the labor market's woes even though the number was inflated by claims related to Tropical Story Isaac.
"The latest report simply confirms what the Federal Reserve already knows about the state of employment and will only encourage it to further support the economy through wider use of its balance sheet," said Andrew Wilkinson, chief economist strategist at Miller Tabak in New York.
Growing expectations of further bond purchases have helped support U.S. and global stocks in recent weeks. Markets could be in for a steep sell-off if the Fed stops short of the expected action, while the dollar would probably rally.
U.S. stock future edged lower ahead of the decision, while the dollar hit a fresh seven-month low against the Japanese yen after the jobless claims data. Prices for U.S. Treasury debt were up as traders anticipated Fed action.
Whether or not the Fed buys bonds, economists widely agree the central bank will push back its estimate for when interest rates will finally rise. Since January, it has said it would likely keep borrowing costs near zero through at least late 2014; it is expected to push that date into 2015.
An hour and a half after its decision, the Fed will provide fresh forecasts that could show softer projections for economic growth and higher unemployment, which would help provide a rationale for any policy move.
Fed Chairman Ben Bernanke will discuss the decision during a news conference at 2:15 p.m. EDT (1815 GMT).
DEPLETED TOOLBOX
The Fed's toolbox is considerably depleted in the wake of the financial crisis and deep recession that caused the central bank to cut official rates to zero and more than triple its balance sheet to $2.9 trillion.
But policymakers do have a few tools, additional bond purchases chief among them. Some analysts believe the Fed will opt for mortgage-backed securities purchases, which it conducted during the first round of QE, in an effort to give an extra push to a nascent U.S. housing recovery.
Most likely is a mix of Treasury bond and mortgage debt purchases, which would be aimed at putting downward pressure on already-low long-term borrowing costs. In the process, the Fed may choose to nix its current plan of selling short-term notes to buy long-term bonds, known as Operation Twist, if it feels the new measures supersede the program.
Given that interest rates are already so low, with the yield on the benchmark 10-year Treasury note at just 1.74 percent, many economists worry such steps would not address a fundamental problem in the economy - weak consumer spending driven by a dismal job market.
Indeed, many Republicans and a number of Fed officials feel the central bank has done more than enough already to try to spur growth. The prospect of a further easing of monetary conditions has put the Fed in an unusually bright political spotlight less than two months before the presidential election.
Republican presidential nominee Mitt Romney has said he doubts QE3 would do much good.
Fed officials, however, have vowed to ignore politics, and with some consumers and businesses complaining about access to credit, they hope further bond buys prompt banks to lend more freely.