Fed Minutes: 4 things to watch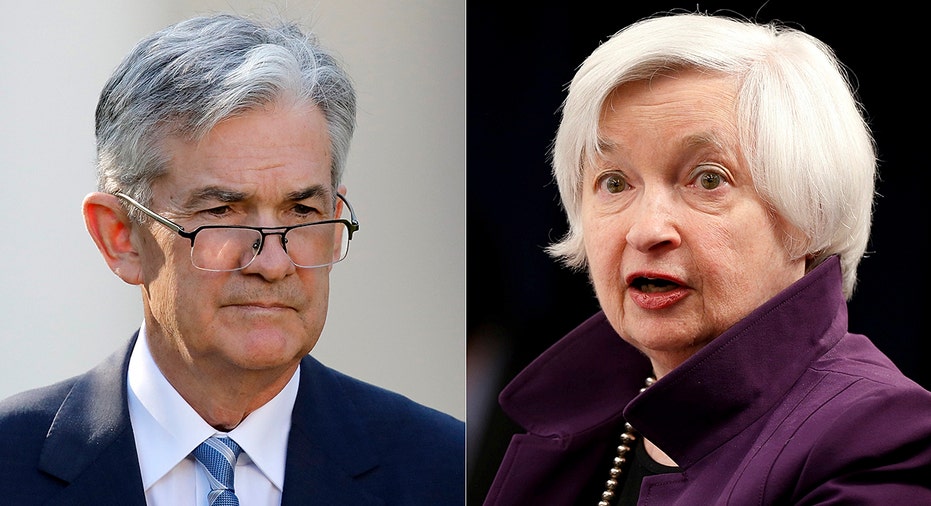 The Federal Reserve on Wednesday will offer more details on policy makers' outlook for 2018 when it releases the minutes of its Dec. 12-13 meeting. Officials voted then to raise their benchmark federal-funds rate by a quarter percentage point to a range between 1.25% and 1.5%, and penciled in three quarter-point rate increases for 2018. The Fed releases the minutes at 2 p.m. EST. Here's what to watch:
Tax Cuts
Fed officials last month raised their economic-growth estimates for the next few years as congressional Republicans prepared to pass a tax overhaul package and the unemployment rate hovered at a low 4.1%. The meeting minutes could provide more clarity on how officials expect the legislation to affect the economy, and how they might respond.
The Path of Rates
After lifting rates by a quarter percentage point in December 2017, Fed officials signaled they expect to raise rates three times in 2018. Did they expect the first rate increase of the year to come in the first quarter, after Fed Chairwoman Janet Yellen likely hands the reins to her designated successor, Fed governor Jerome Powell? Or did they expect to wait a while longer to see how the economy and inflation behave? At her Dec. 13 press conference, Ms. Yellen didn't offer any hints on the timing of the next rate increase, but the minutes could.
Inflation Outlook
Officials' updated economic projections, released after the meeting, showed they expected stronger growth and lower unemployment in the years ahead than they had forecast in September. But they didn't lift their expectations for 2018 rate increases amid continued soft inflation. Ms. Yellen noted the dichotomy in her postmeeting press conference, saying since "growth is a little stronger, the unemployment rate runs a little bit lower -- that would perhaps push in the direction of slightly tighter monetary policy." But counterbalancing that is lower-than-expected inflation, she said, and "it could take a longer period of a very strong labor market in order to achieve the inflation objective." The minutes could offer more details on officials' debate over how aggressively to raise rates given these mixed economic signals.
Officials have struggled for months to explain why inflation is still running below their 2% target, attributing some of the weakness to transitory factors while also considering whether more long-lasting, structural forces could be at play as well. If it's primarily the former, then inflation could be poised to take off. But if it's primarily the latter, then price pressures could remain tepid for a while. Watch the minutes for clues on how that discussion went.
Internal Dissent
The Fed's policy committee voted 7-2 to raise rates, with Chicago Fed President Charles Evans and Minneapolis Fed President Neel Kashkari dissenting because they preferred no increase. Both officials cited weak inflation as a reason to hold off. The minutes could show whether other, nonvoting officials also had doubts about lifting rates.
Write to Harriet Torry at harriet.torry@wsj.com
(END) Dow Jones Newswires
January 03, 2018 06:14 ET (11:14 GMT)