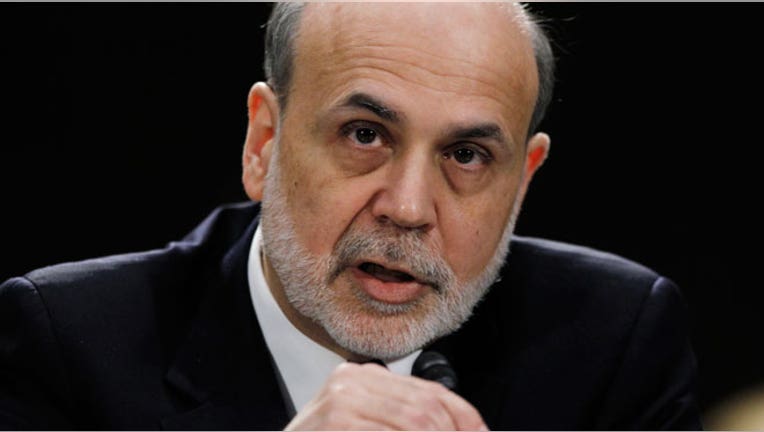 Federal Reserve Chairman Ben Bernanke on Thursday laid out a three phase plan for "normalizing" monetary policy over the long-term.
In testimony before a Senate committee, Bernanke said the first phase would comprise moderating the pace of asset purchases, in other words gradually scaling back the Fed's $85 billion a month bond purchase program known as quantitative easing.
The second "potentially lengthy" phase will see the Fed watching economic data until certain economic thresholds are met, at which time the normalization process would begin.
The third phase will be "normalization" in which the Fed starts raising interest rates above their historic lows and reduces its current balance sheet from the $3.5 trillion in assets where it currently stands.
Bernanke said no timetable is currently in place for when this process might play out. For the second day in a row, Bernanke stressed to a Congressional committee that the normalization process will depend on incoming economic data. He reiterated that a 6.5% unemployment rate will be an important threshold, but not a target for when interest rates will begin to rise.
Bernanke's broader themes regarding Fed policy closely echoed remarks he made to a House of Representatives committee on Wednesday.
A month ago, Bernanke rattled markets by laying out a timeline for when bond purchases could start being reduced. He said if the data warrants it tapering bond purchases could begin before the end of the year and end entirely by mid-2014, at which point the Fed projects unemployment at around 7.0%.
Bernanke on Thursday emphasized once again that the Fed has no intention of tightening monetary policy any time soon, and that phasing out quantitative easing would not be tied to raising interest rates.
"We are not talking about tightening Fed policy," he said.
Bernanke said rising mortgage rates shouldn't hamper the recovery in the housing market. The average rate for a 30-year mortgage has risen a full percentage point in the past month or so as housing prices have risen and speculation has taken off about when the Fed may start tapering its purchase of mortgage-backed securities.
Several senators tried to goad Bernanke into criticizing Congress for taking virtually no action regarding long-term fiscal policy but Bernanke refused to take the bait. The Fed chief did concede "there's still plenty of room for Congress to address" the long-term problems of budget deficits and future shortfalls caused by commitments to entitlement programs such as Social Security and Medicare.
A number of senators, both Republican and Democratic, praised Bernanke for his role in guiding the U.S. through the fiscal crisis. The senators acknowledged that it may be Bernanke's last appearance before Congress, as his term expires in January and he is widely expected to step aside after serving two terms.