Fed Chief: Many Families Not Feeling Economic Recovery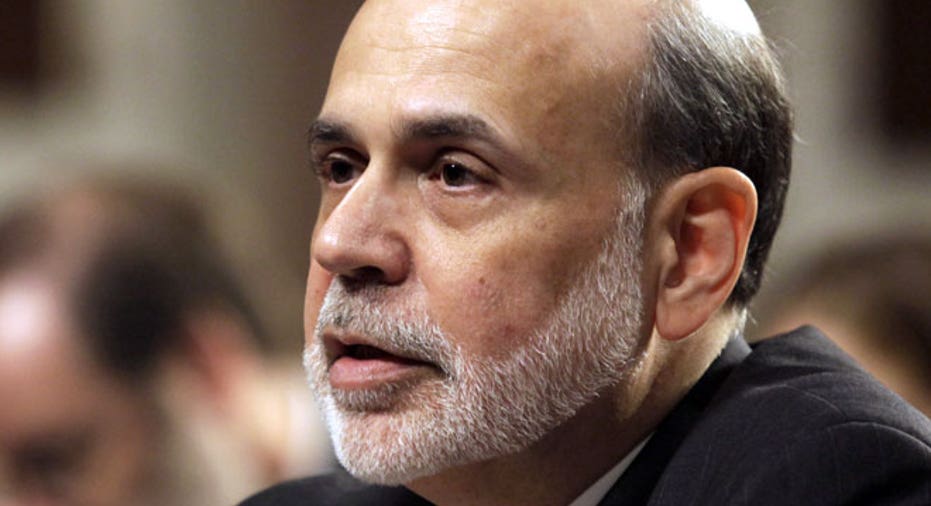 Federal Reserve Chairman Ben Bernanke said on Monday that although broad measurements of the economy point to recovery, many people and businesses are facing tough times.
"Even though some key aggregate metrics -- including consumer spending, disposable income, household net worth, and debt service payments -- have moved in the direction of recovery, it is clear that many individuals and households continue to struggle with difficult economic and financial conditions,'' he said in prepared text.
Bernanke was speaking to a research conference on the topic of economic measurement. He did not discuss the outlook for monetary policy or refer to a report that the economy added a more-than-expected 163,000 jobs in July even as the jobless rate rose to 8.3 %. Bernanke said there have been interesting developments in the field of the measurement of economic well-being.
He cited the Himalayan kingdom of Bhutan's Gross National Happiness index, which incorporates indicators such as level of education and time spent in leisure activities, as an example of an alternative survey.
More conventional economic measurements that bear on the quality of life include income distribution, upward mobility, job security, and buffers households have to protect against financial shocks, he said.
"All of these indicators could be useful in measuring economic progress or setbacks as well as explaining economic decision making or projecting future economic outcomes,'' he said.