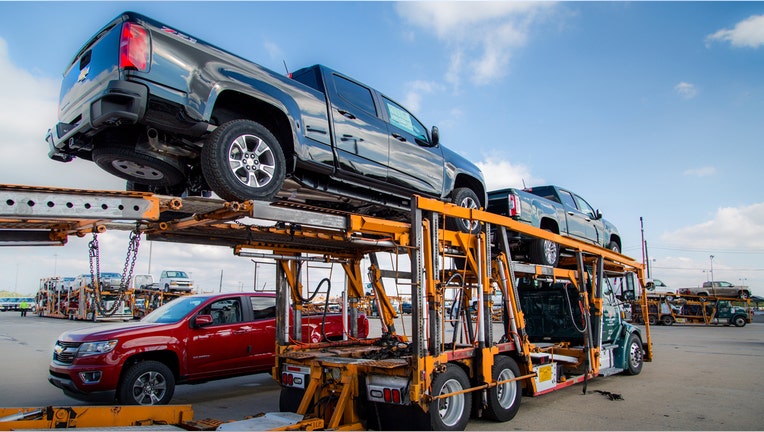 Automakers are poised to book the best February sales pace in 16 years, according to industry analysts.
Edmunds.com expects industry-wide U.S. sales to climb 7.9% to 1.35 million cars, trucks and SUVs for the month, good for a seasonally adjusted annual rate of 17.7 million units. That would mark the highest February SAAR since 2000.
"Typically January and February are relatively slow months in terms of car sales; if that's true for 2016, and we only go up from here, we are looking at a remarkable year," said Edmunds.com Senior Analyst Jessica Caldwell.
Car companies reported a total of 1.14 million vehicles sold in January, according to Autodata. January sales were down 0.3% year-over-year.
In February, Edmunds.com said Ford (NYSE:F) will likely lead the pack with a 17.1% gain compared to February 2015. General Motors (NYSE:GM) and Fiat Chrysler Automobiles (NYSE:FCAU) sales are projected to rise 4.1% and 8.6%, respectively.
Compared to January, Edmunds.com sees every major automaker reporting double-digit sales growth.
Kelley Blue Book is forecasting a slightly higher total across the auto industry, saying monthly sales will jump 9% to 1.37 million vehicles.  Kelley Blue Book noted that total sales could also hit a 16-year high. In February 2000, automakers sold 1.5 million vehicles.
| Ticker | Security | Last | Change | %Chg |
| --- | --- | --- | --- | --- |
| GM | GENERAL MOTORS COMPANY | 35.84 | +0.74 | +2.11% |
| F | FORD MOTOR COMPANY | 9.80 | +0.22 | +2.31% |
| FCAU | FIAT CHRYSLER AUTOMOBILES N.V. | 18.01 | +0.40 | +2.27% |
| TM | TOYOTA MOTOR | 125.33 | +0.30 | +0.24% |
| HMC | HONDA MOTOR | 30.33 | +0.64 | +2.16% |
"Economic indicators remain positive for the industry, with the unemployment rate down below 5 percent, average home prices on the rise and gas prices averaging under $2 per gallon," said Alec Gutierrez, senior analyst for Kelley Blue Book. "However, increased incentives also are helping consumers close deals, as in recent months incentive spend has approached pre-recession levels."
Stacey Doyle, senior industry analyst for TrueCar (NASDAQ:TRUE), said Presidents Day promotions appeared to attract car buyers this month.
"Coming off record industry volume in 2015, we see some brands sweetening the deal during the year's first big promotional push. On average, consumers may receive an additional $300 in incentives compared to February 2015," Doyle added.
Small SUVs should remain the most popular segment with a 25% increase in volume year-over-year, according to Kelley Blue Book.
Mid-size trucks are the fastest-selling models in the industry, spending an average of just 40 days on dealer lots. GM's Chevrolet Colorado and GMC Canyon have been hot sellers since the company returned to the segment in late 2014. Also, Toyota (NYSE:TM) redesigned its Tacoma for 2016.