FBN To Debut 'Making Money with Charles Payne' June 2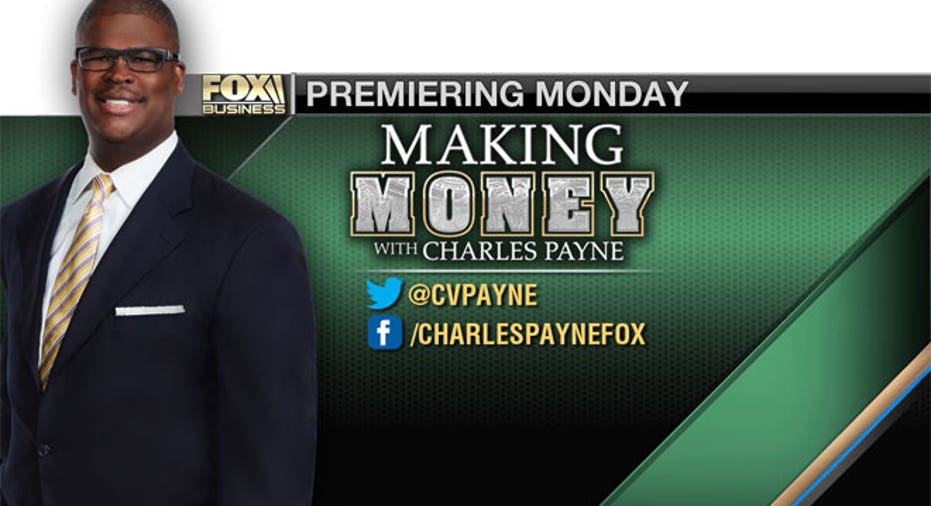 FOX Business Network said Tuesday it will debut a new show called "Making Money with Charles Payne," hosted by long-time Wall Street analyst Charles Payne.
The show will launch on Monday, June 2, at 6 p.m. ET.
Kevin Magee, executive vice president of the network, said, "Charles has an incredible talent for identifying growth sectors in the markets and we're excited to launch a new show dedicated to helping viewers spot these emerging investment prospects."
Payne added, "There are money making opportunities behind every headline and each day I am going to debate and analyze these potential investments with the aim of helping viewers find their confidence in the markets and realize their long-term dreams and goals."
Payne has more than 30 years of experience as a broker and analyst. His program will explore investment avenues based on the day's top stories, the network said in a press release.
Payne will be joined each night by a panel of business and market experts to debate the headlines, give viewers an end-of-day wrap, and "provide an insider's look at tomorrow's money makers," the statement said.
Payne joined FBN as a contributor in 2007 and frequently appears across the network and FOX News Channel.  He began his career on Wall Street as an analyst at E.F. Hutton in 1985. In 1991, he founded Wall Street Strategies, an independent stock market research firm where he serves as chief executive officer and principal analyst. His first book entitled "Be Smart, Act Fast, Get Rich" was published in 2007.
FOX Business is a unit of 21st Century Fox (NASDAQ:FOXA).