FBI sting engulfs lucrative NCAA basketball programs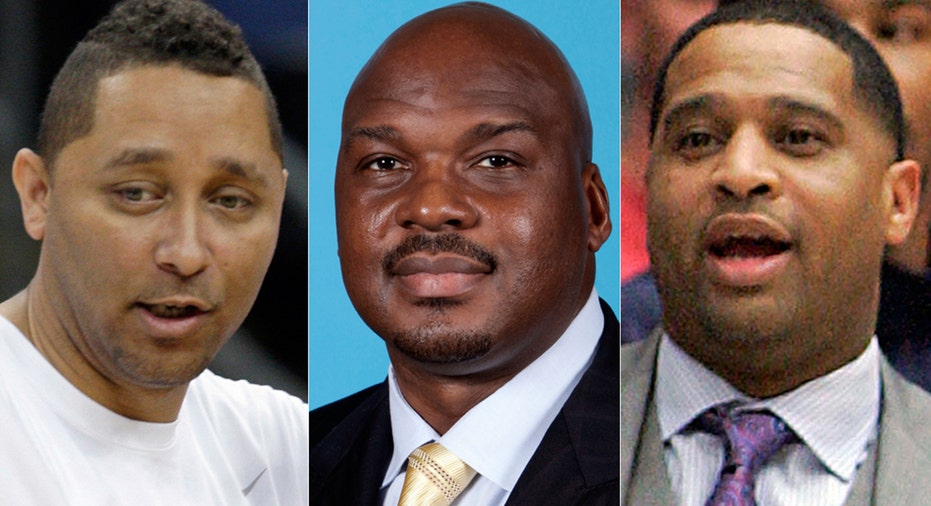 The FBI arrested at least four college basketball coaches with ties to some of the NCAA's most valuable athletic programs on Tuesday amid allegations of corruption.
The college coaches facing corruption charges are all assistants for top programs – Oklahoma State University's Lamont Evans, Auburn University's Chuck Person, the University of Arizona's Emanuel Richardson and the University of Southern California's Tony Bland. The coaches, along with a top Adidas marketing executive, as well as managers and financial advisors, stand accused of exchanging cash to influence college basketball players to associate with their organizations.
Federal officials are expected to provide more details on the investigation, which stretches back to 2015, at a press conference at 12 p.m. ET in New York. The NCAA has yet to comment on the situation.
FOX Business breaks down the college basketball programs with ties to the probe, according to a March 2017 study by Ryan Brewer, an assistant professor of finance at Indiana University-Purdue University Columbus. To calculate value, Brewer analyzes data like revenue, expenses and growth projections, the Wall Street Journal reported.
University of Arizona Wildcats -- $123. 4 million (ranked 13th)
The Wildcats finished the 2016-17 season with a 32-5 record. The program has won the Pac-12 Championship four times since 2011. "Book" Richardson has worked on the basketball staff since 2009.
Auburn University Tigers -- $59.8 million (ranked 35th)
Led by popular coach Bruce Pearl, the Tigers have reached the NCAA tournament eight times. Person played basketball at Auburn in the 1980s and played in the NBA for 13 years.
Oklahoma State University Cowboys $53.5 million (ranked 44th)
The Cowboys recorded a 20-13 record during the 2016-17 season and have reached the NCAA tournament in four of the last five years. Evans serves as both an assistant coach and recruiting coordinator for the program.
University of Southern California Trojans -- $21.4 million (ranked 93rd)
The Trojans won a school-record 26 games during the 2016-17 season and reached the NCAA tournament, losing in the second round. Bland has worked at USC since 2013.