FBI Probes Trading as KPMG Quits Herbalife, Skechers Audits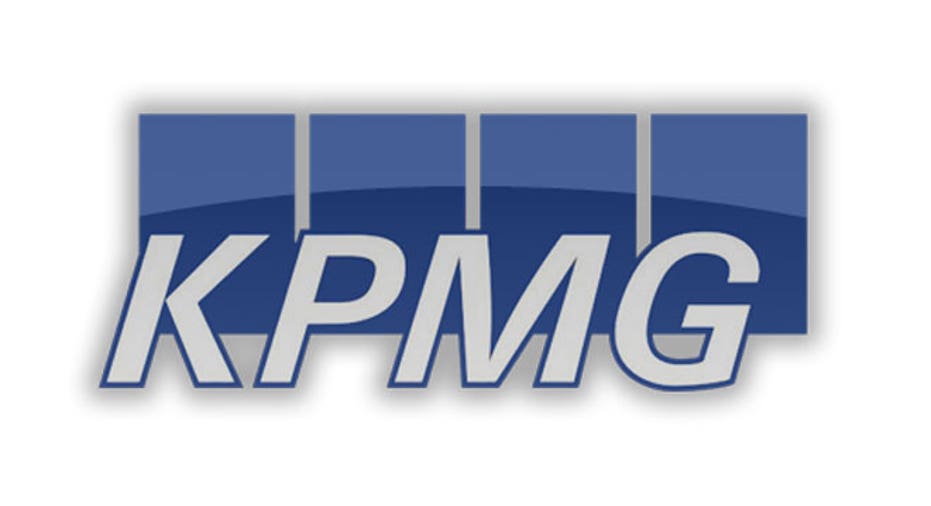 In a blow to one of the world's largest accounting firms, KPMG said it resigned as auditor of two U.S. corporations amid an FBI investigation into insider trading allegations involving leaked information and a former senior partner.
The two California-based companies - nutritional products group Herbalife (NYSE:HLF) and footwear maker Sketchers USA (NYSE:SKX) said separately on Tuesday that KPMG had quit as their auditor in connection with the leaks.
The FBI's Los Angeles office is investigating the matter, according to a source familiar with the situation.
Skechers Chief Financial Officer David Weinberg told Reuters in an interview that Scott London had been the lead auditor for Skechers and had resigned after the leaks. Weinberg said that London had admitted to sharing inside information.
A KPMG spokesman confirmed that London was the partner who had resigned from the firm.
London was not immediately available for comment. The 50-year-old California native worked at KPMG for 29 years. A baseball lover, London became chairman of the L.A. Sports Council in 2011. He is also listed as a 2012 director on the board of the Los Angeles Chamber of Commerce.
Shares of Herbalife closed down 3.8% at $36.95, while Skechers shares were up 1.9% at $21.91 on Tuesday on moderately bullish New York Stock Exchange trading.
ANALYST DOWNGRADES HERBALIFE
"This is and will be disruptive to the stock, but hopefully not the company," said Timothy Ramey, an analyst at investment services firm D.A. Davidson & Co. in a report on Herbalife.
Ramey downgraded Herbalife shares to "neutral" from "buy."
Herbalife said in a statement that KPMG's resignation had nothing to do with the company's accounting practices or the integrity of its management - issues called into question by the high-stakes drama between hedge fund titans Bill Ackman and Carl Icahn over the company.
KPMG said in a statement late on Monday that it had resigned as the outside auditor for two clients due to the actions of a senior partner, who was in charge of the audit practice in its Los Angeles business unit.
Monday's announcement did not identify the partner or the companies involved. It said the unidentified partner provided inside information about its clients to someone who had used that information in stock trading.
"The partner was immediately separated from the firm," KPMG said in its statement. "This individual violated the firm's rigorous policies and protections, betrayed the trust of clients as well as colleagues, and acted with deliberate disregard for KPMG's long-standing culture of professionalism and integrity."
CALLS FOR MORE TRANSPARENCY
When the KPMG resignations became known late on Monday, the identity of the senior partner involved was initially unknown. London's name did not emerge until late on Tuesday.
The Public Company Accounting Oversight Board (PCAOB), which polices audit firms, proposed in 2011 that the firms be required to disclose the names of individual engagement partners in audit reports, as they must in some other countries.
That proposal has not been made a U.S. rule. Some audit critics said it should be to make auditing more transparent, though audit firms have resisted this idea for a variety of reasons.
A PCAOB spokeswoman declined to comment.
KPMG is the smallest of the Big Four global accounting and audit firms. It reported 2012 revenue of $23 billion, up 1.4 percent from the year before.
The other three firms are PricewaterhouseCoopers, Deloitte DLTE.UL and Ernst & Young ERNY.UL. All are U.S.-based and operate affiliate networks around the world.
Ackman and Icahn were not immediately available for comment.
Any controversy over KPMG's dealings could hurt the firm's reputation. In 2005, KPMG narrowly avoided a criminal indictment by agreeing to pay $456 million in a deferred prosecution settlement with U.S. authorities over its sale of tax shelters. Three years earlier, smaller rival Arthur Andersen collapsed over its auditing work for energy company Enron Corp.
In addition, KPMG partners were the only ones so far to have been sued by the U.S. Securities and Exchange Commission in connection with the global financial crisis.