Fantasy Football Will Cost Your Boss $16B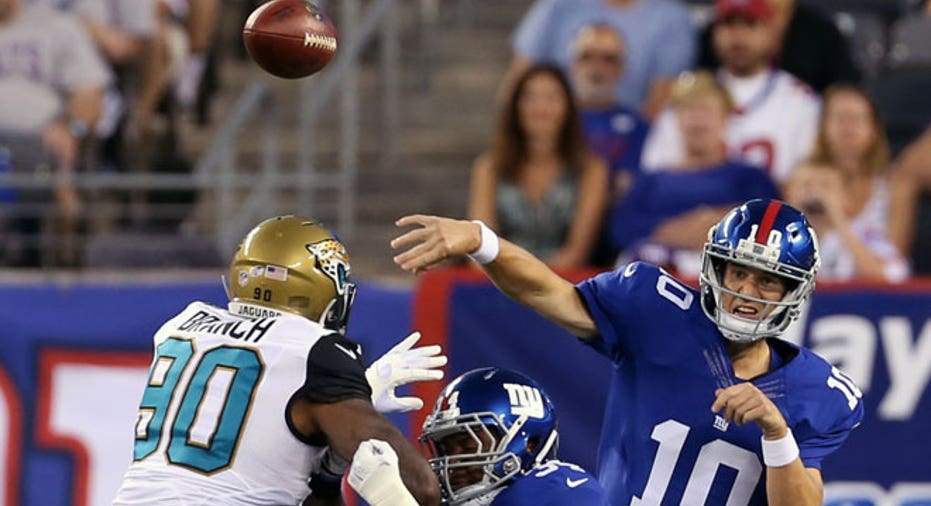 The NFL's popularity is going to cost your boss this season.
Fantasy players are expected to use one hour per week updating their rosters, making trades and checking injury reports at work.
As a result, the projected 56.8 million Americans and Canadians who will play fantasy football could cost their employers as much as $16 billion in lost wages, according to an estimate from consulting firm Challenger, Gray & Christmas.
CEO John A. Challenger acknowledged that the true measure of fantasy football's impact on the bottom line is hard to predict.
"However, one cannot dismiss the idea that fantasy football is not wildly popular or deny that it has crept its way into the workplace," Challenger said in a statement.
Based on the latest data from the Fantasy Sports Trade Association, participation in fantasy football has soared 350% versus the 12.6 million people that played in 2005. An estimated 66% of this season's players, or 37.5 million, are employed full-time.
But there's good news, fantasy football players of America.
Challenger, who said he belongs to multiple fantasy football leagues, believes employers should avoid clamping down on fantasy football because participation can support morale in the workplace and boost productivity in the long run.
"Unless you are J.J. Watt, who appears to put in 100 percent during every hour of his workday, it is impossible to reach full productivity," Challenger added.
Media giants including CBS (NYSE:CBS), Yahoo (NASDAQ:YHOO) and Walt Disney's (NYSE:DIS) ESPN operate fantasy sports websites.
DraftKings, one of several upstart daily fantasy providers, recently announced a $10 million contest during Week 1 of the NFL season. The company has billed it as the largest-ever fantasy football contest.