Fans Line Up for Apple's New iPhone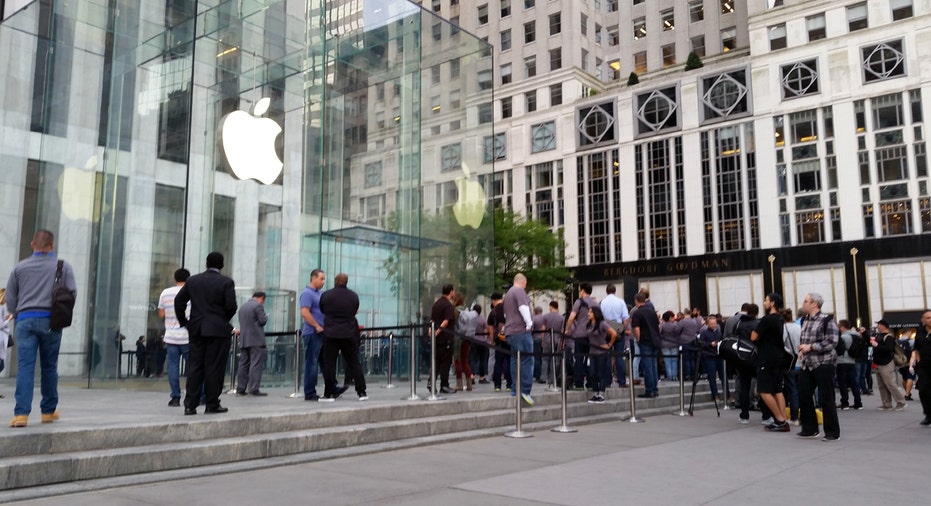 Apple (NASDAQ:AAPL) rolled out its latest models of the iPhone 6S and 6S Plus on Friday. The new phones have a variety of features including a camera with 4K HD video capabilities, 3D photos, and a stronger glass on the screen.
Outside of Apple's flagship New York City store on 5th Avenue across from the famed Plaza Hotel, hundreds of customers lined up early in the morning. Some of the earliest fans reportedly came 19 days in advance. Customers came armed with lawn chairs, blankets for the brisk cool morning, and hot beverages.
Apple had separate lines for those who had preordered new phones and those who did not.
As the flagship store shares the same plaza as the General Motors (NYSE:GM) building, security proved to be a challenge as the lines began to snake around the block. Security for Pope Francis, who's currently in New York City, caused streets in the surrounding area to be blocked off.
Those who ordered their iPhones to arrive via mail in New York City on Friday were informed by e-mail from Apple that road closures due to Pope Francis could delay Friday deliverers.
Apple employees came into work with high energy and were pumping up the crowds. Before the store opened, employees inside were also whooping and cheering and as customers were let inside, Apple employees 'high-fived' them.
For the new iPhones, Apple offered an upgrade program that allows customers to pay Apple $32 a month until the new phones are released in exchange for your old device.
A few companies piggybacked onto the well-attended launch to market their products. Otterbox, a cell phone case company known for its rugged cases, partnered with a local New York artist to create custom, hand painted cases exclusively for the 6S and 6S Plus, which they passed out to customers leaving with phone in hand. iClever, Amazon's (NASDAQ:AMZN) best selling brand of charging devices, passed out 400 hats, shirts and chargers.
A rep for iClever said that Apple told vendors to expect up to 40,000 to 50,000 people at each Apple store throughout the day.