Fannie Mae to Send $5.5 Billion to Treasury as Profits Rise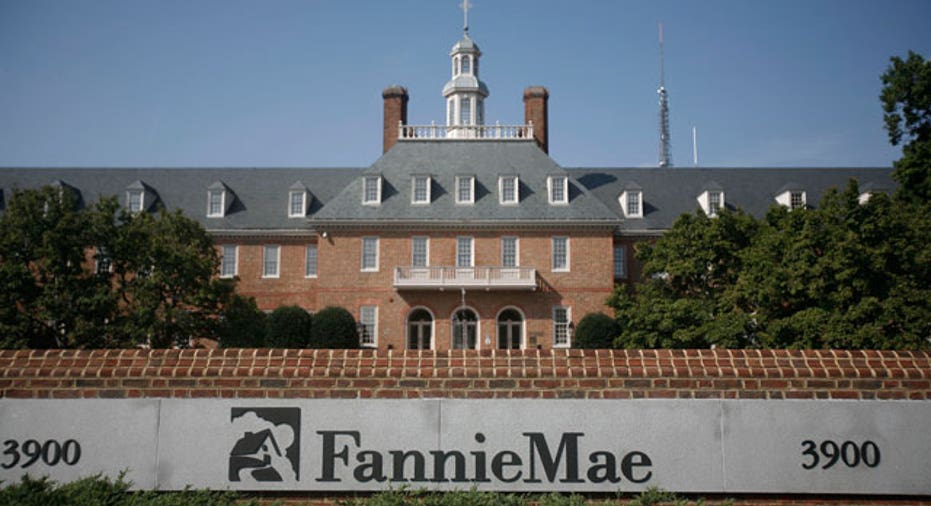 Fannie Mae on Friday said it would send a $5.5 billion dividend payment to the U.S. Treasury in March as its quarterly profit rose thanks to accounting benefits and rising interest rates.
The mortgage-finance company posted net income of $5.04 billion for the fourth quarter, up from $2.47 billion a year earlier and $3.2 billion in the third quarter. Revenue rose 17% from a year earlier to $6.22 billion.
The higher profit was driven primarily by fluctuating interest rates, which helped the value of derivatives Fannie uses to manage risk. Sister company Freddie Mac on Thursday posted a fourth-quarter profit increase for similar reasons.
Fannie Mae also set aside more for potential credit losses -- $1.3 billion versus $255 million in the previous year's quarter -- as rising interest rates in the quarter lifted the impairment on the company's individually impaired loans. The Federal Reserve raised its benchmark interest rate in December, the second increase after years of near-zero rates.
The percentage of Fannie-backed mortgages more than 90 days delinquent continued to fall, declining to 1.2% from 1.55% in the same quarter a year prior. Fannie buys loans from lenders, wraps them into securities and provides guarantees to make investors whole in the event of a loan default.
Fannie reduced its total loss reserves -- an estimate of probable losses the company has on its books -- to $23.9 billion from $28.8 billion last year.
The increased profits come as Fannie's and Freddie's regulator and some lawmakers have expressed concern over their dwindling capital reserves. Under the terms of the companies' bailout agreement with the Treasury, they send profits above their established capital reserve to the government, but these buffers are slated to wind down to zero by 2018. The reserve decreased to $600 million this year from $1.2 billion last year.
So far, that drop in reserves hasn't caused Fannie or Freddie to require more bailout money. Fannie reported a net worth of $6.1 billion as of Dec. 31.
Still, a blip in the housing market or volatility in the derivatives values could cause Fannie or Freddie to need taxpayer funds.
In all, after the quarter's dividend, Fannie Mae will have sent $159.9 billion to the Treasury, compared with the $117.1 billion infusion it has received.
The company said its home price index rose 5.9% in 2016 nationally, but home prices are still 1% below their 2006 peaks.
Fannie's large increase in profits emphasizes an accounting quirk that impacts both Fannie's and Freddie's quarterly profitability.
Fannie and Freddie have large investment portfolios whose values, like those of all bonds, rise and fall as interest rates change. The companies use derivatives to hedge interest-rate risk, but for accounting purposes, the derivatives and other hedging instruments are valued at a different time than the hedged assets, causing large profits or losses to appear in the short term.
Fannie Mae took $3.89 billion in fair-value gains in the fourth quarter, compared with a gain of $135 million in the prior-year period.
Write to Austen Hufford at austen.hufford@wsj.com