Fannie Mae Names Timothy Mayopoulos CEO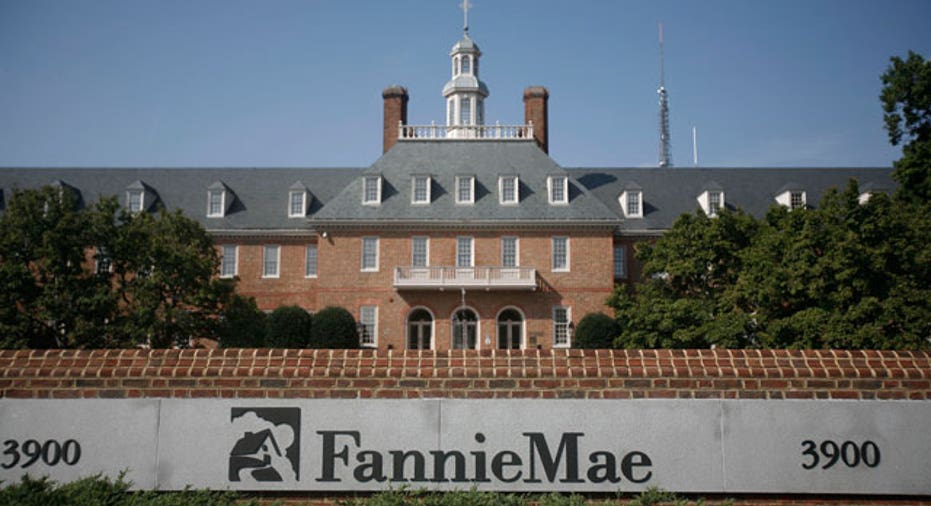 Fannie Mae <FNMA.OB>, the No. 1 provider of mortgage money in the United States, on Tuesday appointed Timothy Mayopoulos as its new chief executive officer.
Mayopoulos' promotion from general counsel takes effect on June 18, the company said in a statement. He will succeed Michael Williams, who in January announced his plans to step down.
"I am honored with this extraordinary opportunity to lead Fannie Mae during this critical period," Mayopoulos said in the statement. "We have a responsibility to return value to taxpayers and to contribute our expertise and experience to building a more effective and stable housing finance system for the future."
Fannie Mae and its smaller rival, Freddie Mac <FMCC.OB>, have been operating under federal since they were seized by the government September 2008 as risky mortgage investments threatened their solvency. Combined, the companies have drawn more than $180 billion in taxpayer aid.
Fannie Mae last month posted its first profitable quarter since being taken over by the government.
Mayopoulos, 53, joined the company as its general counsel in the spring of 2009. He previously worked as a general counsel for Bank of America <BAC.N>.
The promotion means a pay cut for the new company head. In March, the regulator for Fannie Mae and Freddie Mac unveiled a compensation plan that targets chief executive salaries at around $500,000 per year, down from base pay of $900,000.
Previously, Fannie and Freddie CEOs could earn as much as $6 million with deferred pay and bonuses.