FanDuel, DraftKings Vow to Fight New York's Halt on Bets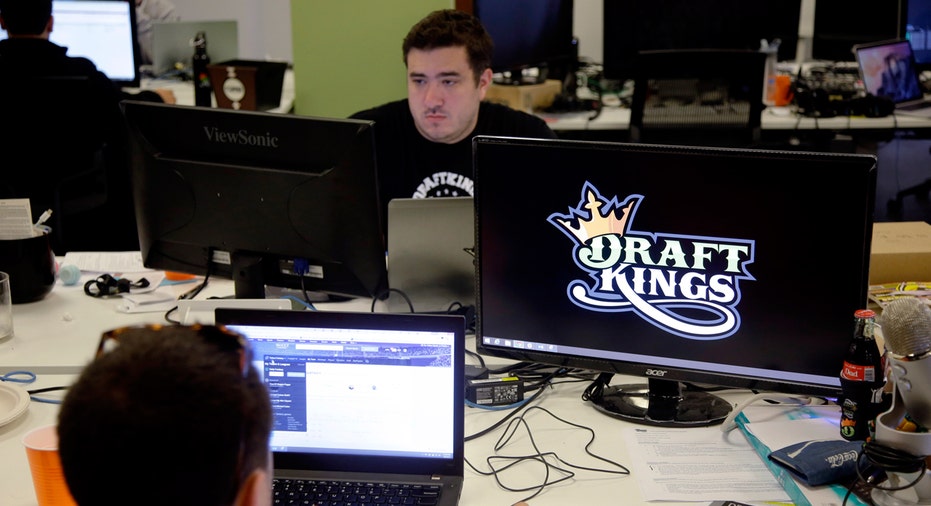 Daily fantasy sports sites FanDuel and DraftKings are prepared to fight in court against New York state's top prosecutor, who said that they were running illegal gambling operations and ordered them to stop taking bets in the state.
DraftKings called the cease and desist order issued by New York Attorney General Eric Schneiderman on Tuesday "hasty and uninformed" and said it was prepared to mount a legal challenge so the company could continue operating in the state.
"We will pursue this fight to the fullest to ensure that New York fantasy sports fans do not need to stop playing," DraftKings said in a statement on Wednesday.
FanDuel also said it plans a legal challenge.
In addition, DraftKings and FanDuel began mobilizing hundreds of thousands of their users in New York state, asking them to send Schneiderman emails voicing support for the games. FanDuel said they have more than 600,000 players in the state; DraftKings said there were more than 500,000 daily fantasy players there.
The two companies, which have five business days to respond to the order issued by Schneiderman on Tuesday, have continued to take money from customers in the state, they said.
In the games, fans pay to compete for daily cash prizes based on imaginary teams assembled from rosters of real players, which accumulate points based on how those players perform in actual games. This has enabled fans to spend money on the games with a frequency that critics say is akin to sports betting.
Schneiderman's order does not apply to season-long fantasy sports contests.
The order is the latest to threaten the fast-growing, multi-billion dollar daily fantasy sports industry. The two companies have become the subject of congressional inquiries and a ban in Nevada after spending hundreds of millions of dollars on television advertising in 2015.
They have been at the center of controversy since early October when a DraftKings employee won $350,000 from a $25 entry in an American football contest on the rival FanDuel site. The two companies then banned their employees from playing, but local and federal authorities began to investigate whether the fantasy sites offered games of chance, which were essentially gambling.
Schneiderman said they were in violation of state law against illegal gambling because customers "are clearly placing bets on events outside of their control or influence."
BIG-TIME BACKERS
DraftKings and FanDuel are private companies with valuations of more then a billion dollars.
High-profile investors poured money into both this year.
DraftKings raised $300 million from investors including Fox Sports, Major League Baseball, the National Hockey League, the Madison Square Garden Company, the Raine Group and Wellington Management. Around the same time, FanDuel raised $275 million from investors such as private equity firm KKR & Co LP, Google Capital and the venture arms of Time Warner Inc and Comcast Corp.
DraftKings and FanDuel have both hired former New York prosecutors for advice as scrutiny by regulators and law enforcement agencies intensifies.
FanDuel's lawyer, Sharon Cohen Levin, previously headed the money laundering and asset forfeiture unit at the U.S. Attorney's Office for the Southern District of New York. She was not immediately available for comment. Avi Weitzman, who represents DraftKings, spent seven years in the same office. Weitzman declined to comment.
Both companies have hired lobbyists in Washington.
FanDuel hired Steptoe & Johnson and spent $20,000 on lobbying, the company said in its first lobbying disclosure filed in late October.
DraftKings hired Morgan, Lewis and Bockius and reported spending $10,000 for the quarter, the company said in its lobbying disclosure filing.
(By Liana B. Baker; Additional reporting by Suzanne Barlyn in New York and Diane Bartz in Washington)