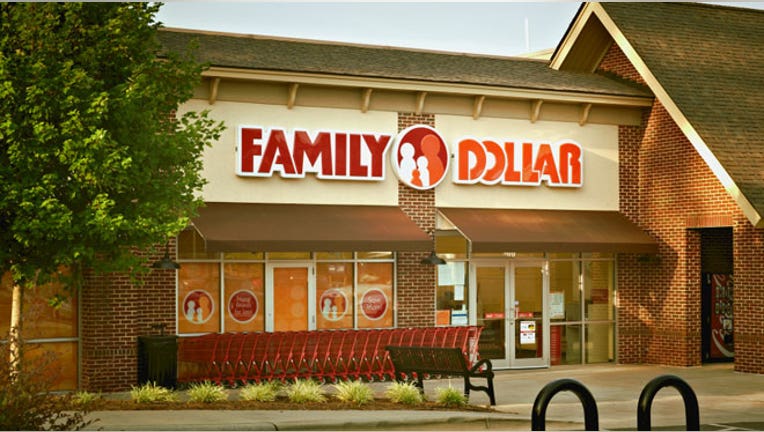 Family Dollar Stores Inc rejected Dollar General Corp's sweetened takeover bid, saying the offer still did not address antitrust concerns, raising the prospect that the No. 1 U.S. deep discount chain will go "hostile" with its offer.
Dollar General raised its offer for Family Dollar Stores on Tuesday by 2 percent to $9.1 billion, or $80 per share, and said it was willing to sell up to 1,500 stores to clear any antitrust review.
Dollar General also offered to pay $500 million as break-up fee and warned it may take the offer directly to Family Dollar's shareholders if it was spurned again.
"There is a very real and material risk that the transaction proposed by Dollar General would fail to close, after a lengthy and disruptive review process," Family Dollar Chief Executive Howard Levine said in a statement on Friday.
Family Dollar last month rebuffed Dollar General's initial all-cash offer on antitrust concerns and said it would stick with an $8.5 billion, or $74.50 per share, cash-and-stock offer from Dollar Tree Inc.
Family Dollar shares were down 1.3 percent at $79.01 in morning trading, while Dollar General was down 2.2 percent at $63.04.
"I'm absolutely surprised by the whole thing," Neev Capital's Rahul Sharma said, adding that Family Dollar's rejection could be a negotiating tactic to attract a higher break-up fee.
Dollar General's $500-million break-up fee is less than the agreed amount in some other situations where there are big regulatory risks to the deal, sources told Reuters.
Dollar Tree said on Friday it amended its merger agreement with Family Dollar to include a commitment to divest as many stores as necessary to clear antitrust hurdles. It had previously agreed to divest 500 stores.
Family Dollar, the second-largest U.S. dollar store chain, said it expects the Federal Trade Commission to challenge a deal with Dollar General as it could lead to higher prices in areas where only the two are present.
Dollar General had played down antitrust concerns when it raised its offer, saying that Wal-Mart Stores Inc was the primary driver for its pricing decisions, not Family Dollar.
But Family Dollar said shedding just 1,500 stores was not enough.
"Dollar General and Family Dollar compete in thousands of local geographies, with more than 6,000 Family Dollar stores competing with a Dollar General store within three miles," the company said in a statement. "Many of these stores - far more than 1,500 - do not have a Wal-Mart within the same distance."
Dollar General did not immediately have a comment.
Dollar Tree's bid is friendlier for Family Dollar's management. Under the agreement, Levine will remain CEO of Family Dollar if it was bought by Dollar Tree.
But he is widely expected to lose his job if Dollar General succeeds in buying Family Dollar, although this has not been confirmed.
Dollar Tree also said on Friday it expected the Federal Trade Commission to issue a "second request" for additional information on Sept. 8. The company said it now expects the deal to close by November 2014, well before its earlier forecast of early 2015.
Dollar Tree shares were up 0.5 percent at $55.32.