Family Dollar 4Q Profit Drops, Same Store Sales Improve Marginally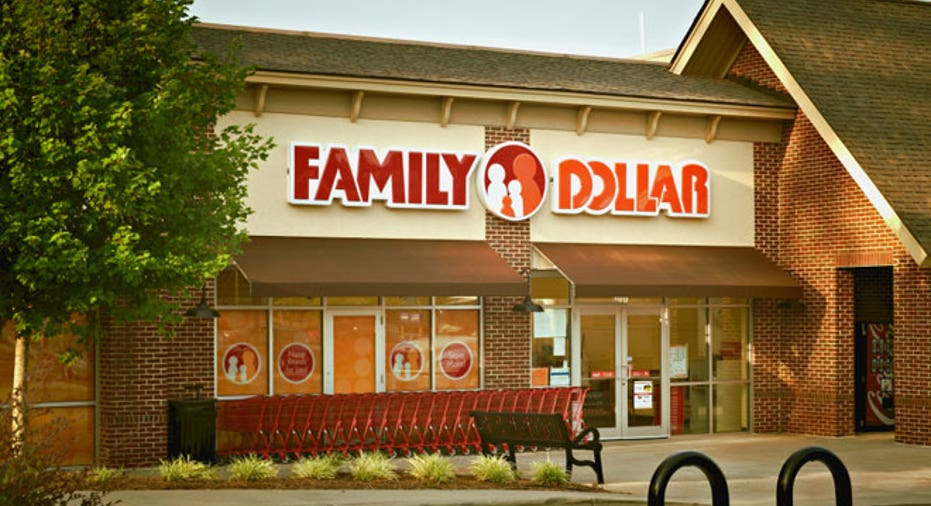 Discount retailer Family Dollar Stores Inc (NYSE:FDO), which is trying to ward of a hostile bid from rival Dollar General Corp (NYSE:DG), said its fourth-quarter profit slid 66 percent hurt by inventory markdowns, restructuring charges and merger fees.
Family Dollar, which has agreed to sell itself to smaller rival Dollar Tree (NYSE:DLTR) for a lower cash-and-stock deal of $8.5 billion, rejected Dollar General's $9.1 billion all-cash bid saying the offer did not address anti-trust concerns.
After being spurned twice, Dollar General, which offered to sell up to 1,500 stores and pay $500 million as a break-up fee if the deal failed to clear antitrust reviews, took its bid hostile and approached Family Dollar shareholders directly.
The battle in the discount retail industry comes at a time when Dollar stores are desperate to scale up as they try to keep lower-income shoppers from being lured by Wal-Mart Stores Inc (NYSE:WMT) and Target Corp (NYSE:TGT).
Family Dollar, which did not provide guidance for fiscal 2015 pending its merger with Dollar Tree, said the company's first quarter in fiscal 2015 will be challenging due to competitive intensity and as low-income customers continue to be wary of spending.
Net income for the fourth quarter ended Aug. 30 fell 66 percent to $34.5 million, or 30 cents per share from $102.2 million, or 88 cents per share, a year earlier. Excluding items, earnings were to 73 cents per share.
The company, which operates over 8,000 stores in 46 states, said net sales rose 4.5 percent to $2.61 billion. Same-store sales rose 0.3 percent, after three straight quarters of decline.
"While we are still in the early stages of our turnaround plan, we believe that the strategic actions taken in fiscal 2014 will position the company for better sales and earnings performance in fiscal 2015,"said Chairman and Chief Executive Howard Levine.
"We anticipate that the first quarter will be our most challenging quarter of fiscal 2015, but we expect momentum will build as we move through the rest of the year," Levine said.
As per the latest filings, Howard Levine, is the largest shareholder with an 8.17 percent stake as of Aug. 5. Any deal could fetch him between $690 million and $750 million.
Nelson Peltz's Trian Fund Management L.P. had a 7.34 percent stake in Family Dollar as of July 27, while John Paulson's Paulson & Co Inc reported a 7.04 percent stake on June 30.
(Reporting by Nandita Bose, editing by Chizu Nomiyama)