Facebook's Zuckerberg Tops 2013 List Of Top U.S. Philanthropists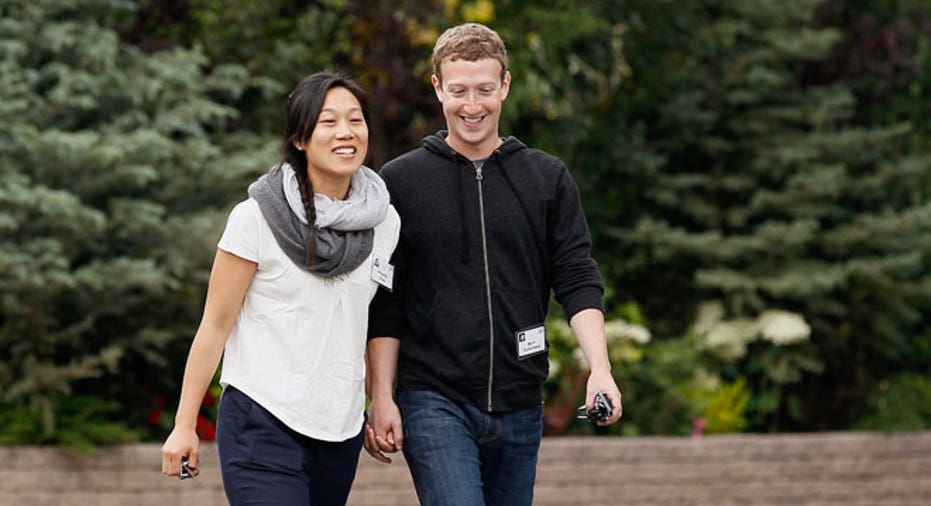 Facebook Inc. (NASDAQ:FB) founder and Chief Executive Mark Zuckerberg and his wife topped a list of the biggest U.S. philanthropic donors in 2013, giving away nearly $1 billion, the Chronicle of Philanthropy said on Monday.
The top 50 U.S. donors gave $7.7 billion last year, up 4 percent from the previous year, helped by a surge on Wall Street, according to the Chronicle, which compiles the list.
Living donors pledged $6.2 billion, an amount nearly equal to the money they gave away in the previous two years combined, and more than living donors have given since 2008, the Chronicle said, releasing the list in its online issue dated Feb. 10.
The median gift amount of $86.1 million set a record, it said.
Zuckerberg and his wife, Priscilla Chan, topped the list with their gift to the Silicon Valley Community Foundation, which provides grants to address local needs.
Second on the list was George Mitchell, who transformed the natural gas industry by helping to develop fracking. Mitchell, who died in July, left $750 million to his family foundation, which works toward preventing fracking technology from causing serious environmental damage.
Nike Inc. (NYSE:NKE) co-founder Phil Knight and his wife, Penelope, gave $500 million for cancer research to the Oregon Health & Science University Foundation. The couple attached a stipulation that the foundation match the gift in two years or lose the money, the Chronicle said.
Colleges, foundations and hospitals received the most gifts worth $1 million or more, followed by medical research facilities, arts organizations and human service groups.
The biggest donors gave the least money to causes including children and youths, the environment and religion.