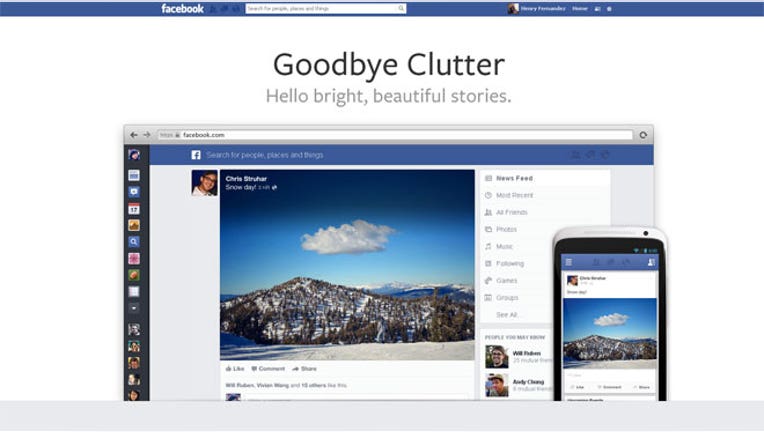 Facebook is overhauling its most gossip-laden central feature, the News Feed, giving it a larger and more newspaper-like makeover.
CEO Mark Zuckerberg announced the new design at a press conference Thursday, saying the new look will appear as a "personal newspaper" and will be more visual than the current feed. He added that it will be more mobile-friendly to accommodate the social networking site's growing number of smartphone and tablet users.
The News Feed is the lifeblood of Facebook (NYSE:FB), which updates users upon login of the most important information happening within their network including status updates, new photos, "likes" and relationship data.
The overhaul includes making photos larger and enhancing the visual parts of users' posts. Users can also choose what feeds they want to look at, according to TechCrunch writer Josh Constine, who attended Facebook's announcement.
"The real value of the News Feed is that it creates ambient intimacy and an online town hall" Constine says. "They are now changing that to allow each person to see the town they want—just their best friends, or music or photos. Facebook will be categorizing so you can select the feeds you want to look at."
The idea is likely to keep people on the feed for longer, he says, which is appealing to advertisers—Facebook's bread and butter.
"The new Feed is designed to give people more to do," he says. "They may even leave overwhelmed because there's too much to do. Before it was mainly one page, and when you got to the bottom and saw information you had already seen you would leave. Now threes more choice involved."
The move is risky for the company which has struggled since its public offering in May 2012, says Constine. If people don't like it, or stay on the page for less time, that can mean less cash for the company.
In the past, Facebook would roll out changes all at once; however this new design will be available on some users' accounts today, and will work out its kinks before going into effect for all one billion users.
"It's a bold and risky move," he says. "It's uprooting the behavior of a billion people."
If users don't like the new feature, one thing is for sure—it will show up in the News Feed.