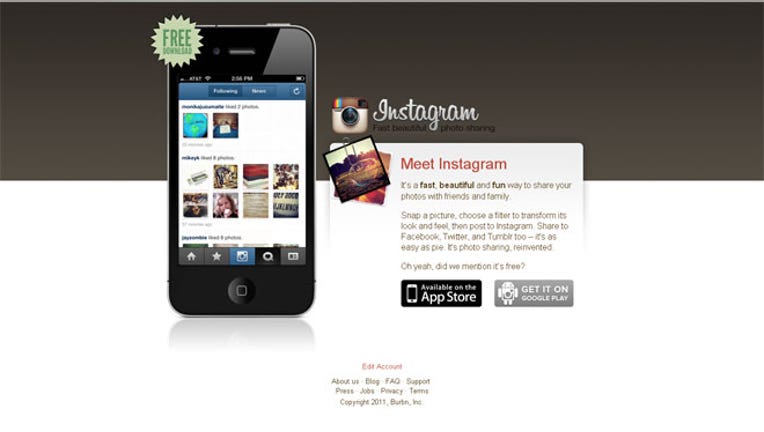 Facebook's (NASDAQ:FB) Instagram signed a major advertising deal with global ad agency Omnicom (NYSE:OMC) on Monday, and the two are expected to jointly collaborate on creative new ad products.
Omnicom will buy-up the slots for its massive client base that includes big brands such as AT&T (NYSE:T) and Pepsi (NYSE:PEP).
However, one person familiar with the matter said the one-year agreement is structured differently than a typical platform-agency deal. The move will enable Instagram to work closely with Omnicom's creative agencies to develop new content and products.
"This is an exciting new chapter and we're looking forward to the great creative content that comes out of this partnership," said Jim Squires, director of market operations at Instagram.
Squires confirmed that the two parties will work "hand-in-hand" to develop and execute campaigns with what he called "amazing imagery."
He said the partnership will drive "meaningful business results for advertisers," but adds that it won't change its existing advertising strategy, meaning users will continue to see just a "limited number" of high-quality ads from brands that already have a strong presence on Instagram.
Sources who requested anonymity also confirmed that the deal is valued around $50 million.
Instagram is also reportedly in talks with Publicis Groupe's Starcom MediaVest Group on a potential deal, according to Ad Age. Omnicom and Publicis are expected to finalize their $35 billion merger in the coming months.
Gaining Traction
Meanwhile, UBS (NYSE:UBS) upped its price target on Facebook to $90 from $72 and reiterated its "buy" rating.
Analysts at the investment bank said pricing strength for ads has carried over into early 2014 and is likely sustainable for longer than its prior estimates -- a reflection of higher-quality advertisers, such as Cadbury and Oreo parent Mondelez International (NASDAQ:MDLZ), as well as higher-cost-per-mille formats, particularly in mobile.
"Facebook is gaining increased traction with brands, who view the platform as a means to buy audience/reach (based on our conversations)," UBS analysts said.
The brokerage raised its estimate on operating revenue to $11.9 billion from $11.1 billion, but lowered its adjusted earnings per share view to $1.25 from $1.27, a reflection of share count dilution related to the $19 billion WhatsApp deal.
However, UBS notes that those estimates are achievable even without a meaningful contribution from Instagram or auto-play video ads. Facebook bought Instagram in 2012 for $1 billion.
Optimism over Facebook's ads has been revving up in recent weeks. Last month, Goldman Sachs (NYSE:GS) raised its price target on Facebook to $78 from $70, also citing "increased confidence" in the social network's advertising platform.
Major advertising and brand executives at a recent Goldman Sachs social media forum said they now view Menlo Park, Calif.-based Facebook as their advertising "sweet spot" amid a recent three-fold increase in return on investment.
Shares of Mark Zuckerberg's social media giant edged up 3% to $71.89 in recent trade. In the last year they are up more than 157%.
Omnicom did not immediately respond to FOX Business for a comment.