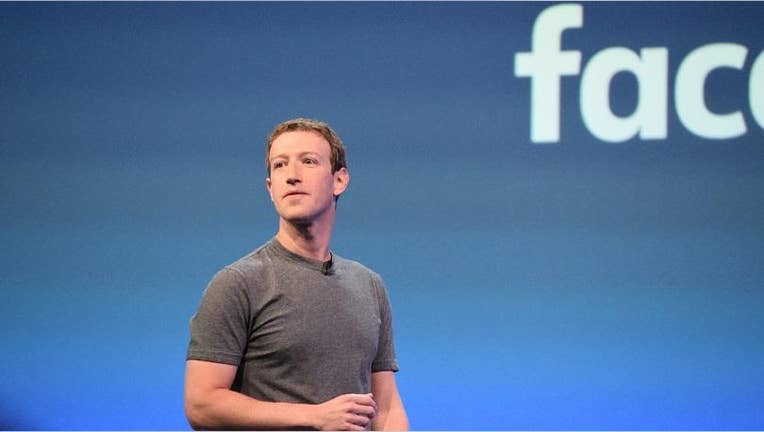 As Facebook (NASDAQ:FB) CEO Mark Zuckerberg prepares for his keynote speech at the company's annual developers conference, F8, which begins on Tuesday, Cleveland police continue the search for 37-year-old Steve Stephens, who they believe shot and killed an elderly man on Easter afternoon, and then shared the video of the slaying on the social networking site.
The video, captioned "Easter day slaughter," was posted on Facebook for about three hours before the company took it down. In the video, the suspect, Stephens, said he shot the 74-year-old man because he was upset over a woman. Facebook swiftly responded with a statement condemning the act:
"This is a horrific crime and we do not allow this kind of content on Facebook. We work hard to keep a safe environment on Facebook, and are in touch with law enforcement in emergencies when there are direct threats to physical safety," a spokesperson told FOX Business.
However, as Zuckerberg greets developers this week, this violent episode is only one of the latest postings in a string of crimes made available to the social media giant's 1.86 billion users over the past year and it is likely to overshadow his baby; Facebook Live and his overall innovation push. On Sunday, the same day as the horrifying incident, Zuckerberg also posted his plans for his big day.
The incident also clouds the company's push to enforce community standards for its live streaming services, which allows users to report videos they find offensive or criminal to their team, an initiative launched last summer after a woman went live after her boyfriend, Philando Castile, was shot by a Minnesota police officer during a traffic stop.
"We understand the unique challenges of live video. We know it's important to have a responsible approach. That's why we make it easy for people to report live videos to us as they're happening. We have a team on-call 24 hours a day, seven days a week, dedicated to responding to these reports immediately," the company said in a statement following the July incident.
The annual developers conference will also give Zuckerberg and his team a chance to update investors on the use of "artificial intelligence" to help identify harmful posts, and other potential warning signs, that a user may be in danger and flag for a team to determine next steps.
"In recent years, it has become clear that a core part of helping to grow a community is helping to keep you safe. That is a fundamental responsibility and something that we take very seriously," Zuckerberg said during the company's first Social Good Forum event in November.
Facebook Live, which launched a little over a year ago, has provided users with an unedited look at police shootings, rape, torture, and even suicide.
Just last month, Facebook Live found itself in hot water again when a 15-year-old girl from Chicago was apparently sexually assaulted on the live stream. The video was reportedly viewed by dozens of people, but no one apparently called authorities until a relative of the young girl recognized her.
Then in January, Facebook Live made national headlines when four African-Americans were caught torturing and beating a white teenager — who reportedly suffered from schizophrenia — in Chicago for nearly 30 minutes live. The video showed the attackers using knives to cut the victim's hair and clothes and also showed them forcing him to drink toilet water. The suspects were evidentially caught and have been charged.
Two suicides have also been live streamed on the social media site. In January, an aspiring actor in Los Angeles shot himself in the head while streaming live and a month prior to that, a 12- year-old girl from Georgia hung herself from a tree. Her body was seen hanging for more than 15 minutes.
Despite the rash of violence, investors don't seem rattled. Shares of Facebook have gained 21% this year and are hovering near-record levels.