Facebook Shares Start 2013 Strong Following Upbeat Analyst Note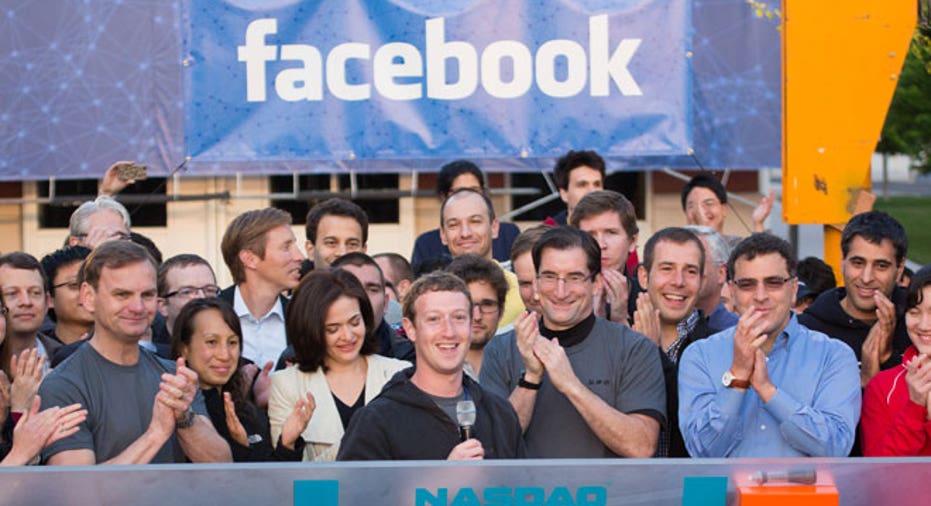 Shares of Facebook (NYSE:FB) are off to a strong start in 2013 thanks in part to a positive research note from J.P. Morgan Chase (NYSE:JPM).
The analysts raised the social network's price target to $35 a share from $29 previously and maintained their "overweight" rating.
"We are incrementally positive on Facebook shares into 2013 as we believe it remains very early in the trajectory of Facebook's mobile advertising, and recent marketer feedback on mobile and News Feed ads has been positive," J.P. Morgan said in the note.
The brokerage expects Facebook's advertising revenue to accelerate at least through the first quarter. The analysts raised their advertising estimates by 6% to 7% for 2013 and 2014 with advertising revenue growth forecast to grow to 49% in the fiscal fourth quarter and 52% in the first quarter.
Facebook Exchange ads also benefited the Silicon Valley social network and the analysts said it showed strong ability to leverage third-party data through the service to drive improvements in desktop yield.
Facebook has been struggling to prove the efficacy of its ads platform since its botched initial public offering last year.
While shares of Facebook closed up more than 5% to $27.98 in the first day of trade in 2013, they remain some 27% below their May IPO price.
J.P. Morgan also raised its Mobile News Feed estimates to $2.37 billion in 2013 and $4.0 billion in 2014, up from $2.0 billion and $3.3 billion, respectively. Analysts attributed the upbeat outlook to real-world examples of companies benefiting from Facebook's ad platform.
For example, Samsung Mobile, which used Facebook to help market the launch of its Galaxy S3 smartphone, generated $129 million in sales attributable to the network, delivering a return on investment estimated to be 13 times its original $10 million Facebook ad spend.
Notably, the analysts also said they expect mobile to surpass desktop ad revenue in 2014.
For the fourth quarter of fiscal year 2012, the brokerage raised its revenue and EPS outlook on Facebook to $1.63 billion and 19 cents, above the consensus's 15 cents on sales of $1.52 billion.