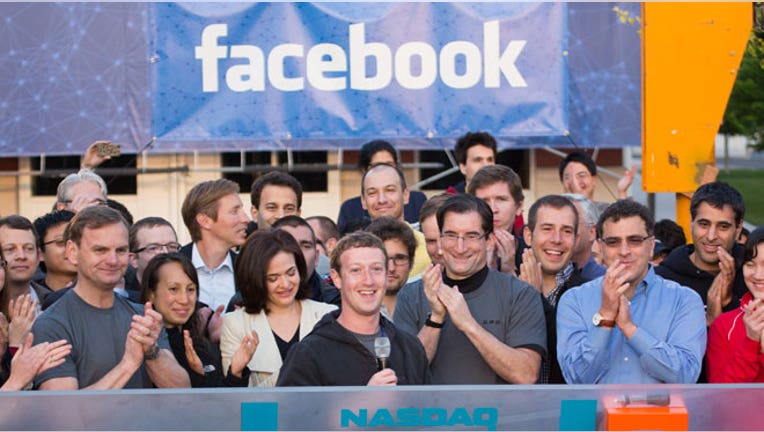 Shares of Facebook (NASDAQ:FB) rallied more than 5% on Wednesday after Mark Zuckerberg said the struggling social-network company is now "coming out of" its mobile woes and admitted to previous stumbles.
The rally comes as Facebook continues to try to recover from its flubbed initial public offering, which valued the young tech company at more than double its current market cap of $44 billion.
In his first major public appearance since the May IPO, Zuckerberg told the TechCrunch Disrupt conference late Tuesday, "One of the main things that I think is misunderstood right now is how fundamentally good" Facebook's mobile prospects are.
Zuckerberg, 28, said the social network's mobile ads are proving to be more profitable than its PC ads.
The young Facebook co-founder also admitted the company was set back by its focus on the HTML5 platform that allow apps to work on different kinds of hardware.
At the same time, Zuckerberg may have relieved shareholders by saying a mobile phone is "so clearly the wrong strategy for us," indicating he will not follow in the footsteps of Google (NASDAQ:GOOG) and Apple (NASDAQ:AAPL).
Analysts at J.P. Morgan Chase (NYSE:JPM) said Zuckerberg's comments make them "incrementally more positive" on Facebook, while Topeka Capital said the company "should monetize mobile in a big way" in 2013 and 2014, Dow Jones Newswires reported.
Zuckerberg also acknowledged the painful stock drop that has hurt shareholders and employees. Facebook's shares closed at $19.43 on Tuesday, representing a 49% plunge from their $38 IPO price.
"The performance of the stock has obviously been disappointing" Zuckerberg said, pointing to how it "doesn't help" serve as an incentive for employees.
Still, Zuckerberg said "it's a great time for people to stay and double down."
While Facebook's shares responded positively to the comments, analysts at Needham slashed their price target on the stock to $25 from $40, though they maintained a "buy" rating.
Facebook recently traded up 5.4% to $20.48, up 17% from their 52-week low of $17.55 hit on September 4.