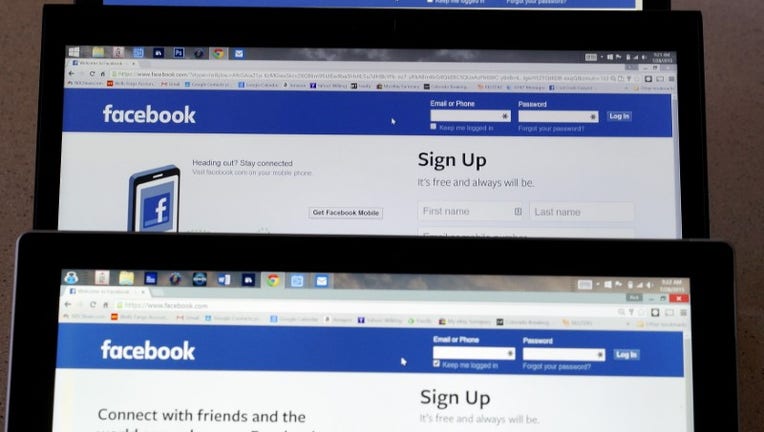 Facebook said it has uncovered several more miscalculated metrics related to how consumers interact with content from marketers and publishers, and simultaneously unveiled additional independent review of some measurements to calm unease over the social network's data.
The company publicly disclosed on Wednesday that a comprehensive internal metrics audit found that discrepancies, or "bugs," led to the undercounting or overcounting of four measurements, including the weekly and monthly reach of marketers' posts, the number of full video views and time spent with publishers' Instant Articles.
None of the metrics in question impact Facebook's billing, said Mark Rabkin, vice president of Facebook's core ads team.
Facebook said it was publicly disclosing the miscalculated metrics as it tries to bring more "clarity and confidence" to the many advertisers and publishers who rely on its platform to reach consumers. Facebook has been feeling the heat from the ad community ever since it was found in September to be overestimating the average viewing time for video ads over roughly two years.
The unveiling of the additional errors may trouble some advertisers and web publishers that rely on Facebook for distribution and monetization. Several had already called for additional third-party validation of Facebook's data.
As a result, Facebook announced that it plans to take a number of steps aimed at assuaging advertiser concerns about how it counts how many people see its ads and content and where that data comes from.
For starters, Facebook will provide viewability data from third-party metrics companies like Moat and Integral Ad Science for display ad campaigns. Previously, this data was limited to video campaigns.
"We are doubling down of our efforts at third-party verification," said Carolyn Everson, Facebook's vice president of global marketing solutions.
In addition, Facebook said it is working with Nielsen to count Facebook video views, including both on-demand views and live viewing, as part of Nielsen's Digital Content Ratings metric. This third-party verification for publishers could potentially make it easier to evaluate video performance on Facebook compared with TV.
Lastly, Facebook said it plans to form a Measurement Council made up of marketers and ad agency executives, and will also roll out a blog to more regularly communicate updates about measurement.
As for the newly discovered bugs, the errors apply to only four of more than 220 metrics that Facebook counts.
In one instance, Facebook found that it had been overcounting in some cases how many people were exposed to marketers' organic posts, meaning regular posts that weren't paid ads, because it was adding up the daily reach over certain periods without taking out repeat visitors. The corrected metric on average will be about 33% lower for the seven-day period and 55% lower for the 28-day period, Facebook said. The bug, which has been an issue since May, doesn't affect paid posts.
In another case, Facebook found it had been undercounting how many people watch video ads to their completion. Some people watch video ads in their entirety, but because the audio and video tracks aren't always perfectly synced, Facebook wasn't counting some views as completed at 100%. As a result, Facebook expects the count of completed video views to increase by 35%.
Because of another calculation error, the amount of time people spend with Instant Articles was overreported by 7% to 8% on average since August 2015, Facebook said.
"Some of [the bugs] will have a bigger impact than others," said Mr. Rabkin. "The range of impact varies. We wanted to air on side of fairness and transparency."
A top ad buyer who had been briefed on Facebook's audit described them as important but far from earth-shattering. "These are clarifications but not bombshells," this person said. Since the most recent overcounting incident, "Facebook has gone hyper sensitive about it."
Facebook's efforts may to fix its reputation with Madison Avenue may fall short of the demands from some ad buyers.
For instance, as part of the increased data verification, Facebook doesn't plan to let ad buyers track campaigns using their own ad "tags," or tracking code, as some have advocated. The lack of fully independent third-party ad verification was a major sticking point following Facebook's recent video counting mishap, particularly considering Facebook's growing dominance in the ad world.
One way Facebook could calm frustrated ad buyers would be to undergo an audit via the Media Rating Council, the media industry's independent research watchdog. Following the recent overcounting error, the Association of National Advertisers publicly advocated for an MRC audit. This is something Facebook is now considering, said Ms. Everson.
Ms. Everson said that she has been in numerous conversations with marketers and ad buyers over the past eight weeks regarding metrics, and that the company wants to demonstrate how seriously it is taking these issues.
"Clients want to have trust and confidence in their investment decisions," she said. "My desired outcome is that we are viewed as displaying complete transparency. We want to demonstrate our commitment."
Write to Mike Shields at mike.shields@wsj.com