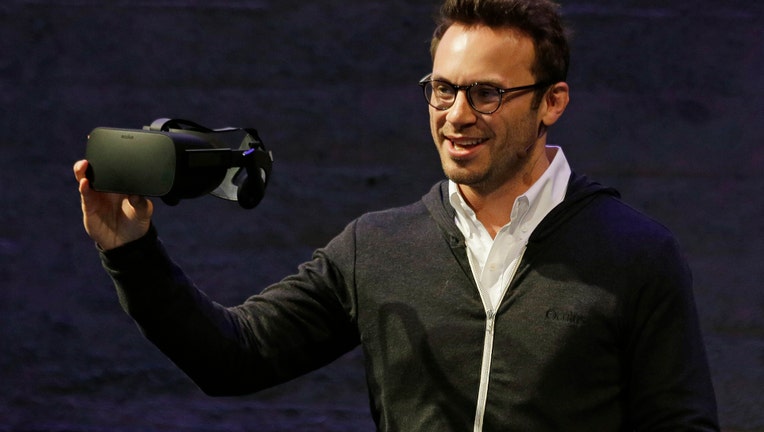 Facebook Inc. and its co-defendants were ordered to pay $500 million to ZeniMax Media Inc. after a jury found the social network's Oculus VR unit unfairly used ZeniMax code to build a virtual-reality headset.
The verdict Wednesday was another setback for Oculus, which Facebook bought in 2014 for more than $2 billion. The unit already was grappling with the bungled launch last year of its Rift virtual-reality headset and mounting competition from HTC Corp. and Sony Corp.
Facebook plans to appeal, a spokeswoman said.
"Oculus products are built with Oculus technology," the spokeswoman said in a prepared statement. "Our commitment to the long-term success of VR remains the same, and the entire team will continue the work they've done since day one -- developing VR technology that will transform the way people interact and communicate."
Shortly after Facebook's deal for Oculus was announced, ZeniMax sued. The videogame publisher claimed one of its former employees, John Carmack, took proprietary code with him when he joined Oculus. ZeniMax claimed Oculus improperly used the code and "technical know-how" belonging to ZeniMax to create the Rift headset.
Facebook, Oculus and three employees -- Mr. Carmack, Oculus's technology chief; Oculus co-founder Palmer Luckey; and former Oculus Chief Executive Brendan Iribe -- were named in the suit. The jury found Oculus infringed on copyrights and failed to comply with a nondisclosure agreement. Oculus was ordered to pay $300 million, while Mr. Iribe was ordered to pay $150 million and Mr. Luckey was ordered to pay $50 million.
"The heart of this case was about whether Oculus stole ZeniMax's trade secrets, and the jury found decisively in our favor," the Oculus spokeswoman said.
During the three-week trial in Dallas, Facebook CEO Mark Zuckerberg, who wasn't a defendant, testified ZeniMax's claims were false.
"It is pretty common when you announce a big deal or do something that all kinds of people just kind of come out of the woodwork and try to claim that they own some portion of the deal," Mr. Zuckerberg said during hours of testimony. "I think, like probably a lot of the people in the court, I had never even heard of ZeniMax before."
During the trial, Mr. Zuckerberg said he expects virtual reality to be the next major computing platform and that it will take as long as 15 years of investment to make VR a mainstream platform.
"Technology is the foundation of our business and we consider the theft of our intellectual property to be a serious matter," ZeniMax CEO Robert Altman said in a prepared statement.
ZeniMax said it is considering further steps, including whether to seek an injunction restraining Facebook from using code the jury found infringed ZeniMax's copyrights.
The lawsuit was filed in U.S. District Court for the Northern District of Texas.
Sarah E. Needleman contributed to this article.