Facebook launches new 'marketplace' for buying, selling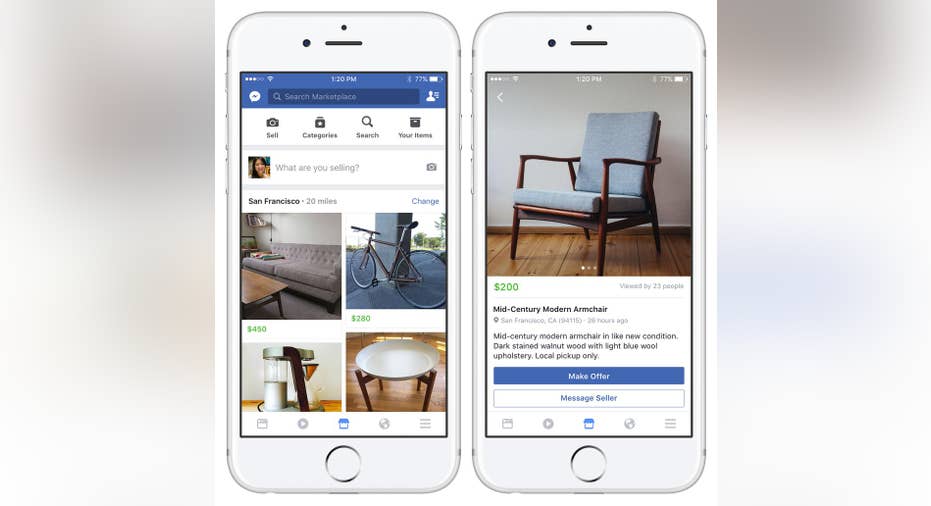 Facebook says some 450 million people use its site — mainly the "Groups" feature — to buy and sell stuff locally, anything from cars to baby clothes to furniture. Now, the company is launching a separate "marketplace" section that seeks to make it easier to do this.
The last time Facebook tried its hand at such a marketplace was nine years ago, and it didn't really go anywhere. Like Facebook itself at the time, it was a desktop computer-only product. The latest effort, or course, works on mobile devices, so it's easier to snap a photo of the item you are selling and upload it on the site.
Facebook Inc. said Monday the most popular items people currently buy and sell on the service include furniture, cars and clothes.