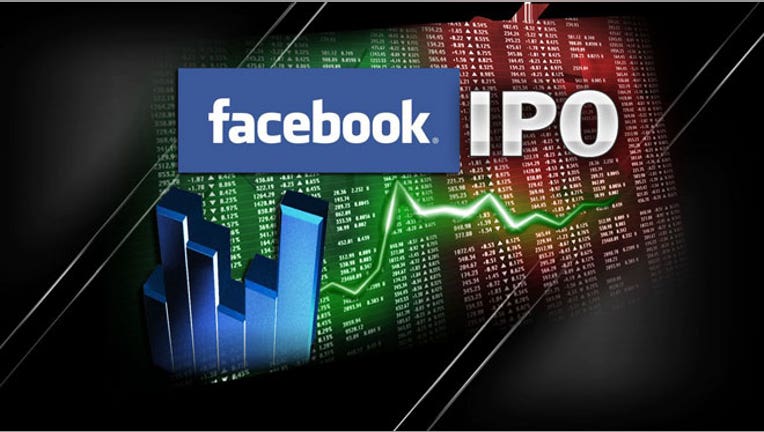 An IPO is supposed to bring clarity to a company by virtue of the transparency required through the process. But Facebook's IPO has managed to accomplish almost the exact opposite. The future of the company and its stock are both more uncertain than ever.
Facebook (NASDAQ:FB) the company was an enigma to Wall Street long before its now-infamous initial public offering last month. To some it represented an easily monetized global community, a cash cow. To others it seemed little more than a fad.
But Facebook the stock was something else altogether. It was supposed to be a can't-miss moonshot for anyone lucky enough to grab some shares ahead of the IPO.
Now the company and the stock are mired in the same no man's land. Despite all the pre-IPO hype and the immense popularity of the social networking web site, Wall Street clearly has no idea what to expect from either Facebook the company or Facebook the stock.
Facebook's shares were down $1.19, or 4.02%, at $28.41 on Friday after a volatile day of trading on Thursday that saw the stock hit a new low of $26.83. At that level, the stock had fallen more nearly 30% from its IPO price of $38.
"There is still a lot of speculation as to where the stock is going."
Anyone not experienced with the ways of Wall Street might think that a company and its stock are essentially the same thing, the fortunes of one inextricably tied to the other. But often that's not the case.
Consider many of the hottest stocks of the dotcom bubble era in the late 1990s. Many of those stocks were exactly that – stocks rather than companies. TheGlobe.com, Webvan, Pets.com,  Kozmo.com, for example and to name just a few, were little more than business ideas underwritten by the big Wall Street banks for almost no other purpose than to generate huge IPO pops.
After succeeding in that forum and making buckets of money for a handful of lucky investors, the "companies," such as they were, faded away. Many of them were gone in a year or two.
There were exceptions, of course, among the early Internet pioneers. Online auction place eBay (NASDAQ:EBAY), online retailer Amazon.com (NASDAQ:AMZN), and search giant Google (NASDAQ:GOOG) have all thrived as companies and done exceedingly well by their shareholders along the way.
Much like Facebook, there were doubts early on about each of those companies, in particular Google, which came public in 2004 with nearly as much fanfare as Facebook. Wall Street wondered how Google would cash in on the millions of searches conducted each day by  Google's pioneering algorithm. We know how that worked out.
Options Trading All Over the Map
In any case, Facebook's future remains decidedly murky, especially for a company with $1 billion in profits. As one analyst after another has pointed out, for Facebook to continue growing its revenues and profits the company has to find ways to monetize the personal information provided by the social media site's more than 900 million regular users.
Advertising revenue alone apparently isn't going to cut it. General Motors' (NYSE:GM) decision to pull its ads from Facebook just ahead of the IPO confirmed fears that some advertisers believe Facebook is not the best use of their ad money.
The question is whether consumers will use Facebook as a means of commerce or whether they go there purely to interact with friends. The company's enigmatic founder and CEO, Mark Zuckerberg, hasn't articulated  -- or apparently established -- a clear strategy moving ahead for making money off Facebook's staggering popularity.
Record-breaking trading in Facebook's options earlier this week shed some light on investor ambivalence toward the company and its stock. Options contracts allow investors to bet on the direction a stock is headed, and in Facebook's case trading has bordered on bipolar.
While leaning toward a bearish sentiment, early bets placed on Facebook's future have been all over the map. The largest amount of volume in the first few days of options trading has been in what's known as put options that predict Facebook shares will fall to about $25 a share.
Meanwhile, some put options have traded predicting the stock will fall as low as $16 by late 2012,  and a small number of other investors using call options have bet the stock will climb as high as $65 by January 2014.
Brian Overby, senior options analyst at TradeKing, said the disparity in bets is a reflection of the "uncertainty" investors are feeling toward Facebook.
In the short-term, the market place has put a five-point range in either direction for where Facebook's stock will be trading in July. In dollars and cents, that means the stock could swing anywhere from $22 to $32, he said.
"It just says that there is still a lot of speculation as to where the stock is going," said Overby.
That uncertainty has only been compounded by the lawsuits springing up almost daily in the wake of the botched IPO. In addition, the Securities and Exchange Commission is reportedly mulling an investigation into allegations that Morgan Stanley (NYSE:MS) tipped off its best customers to analysts' projections that Facebook's revenue would be contracting in the coming years.