Facebook Builds Tighter Integration With Music, TV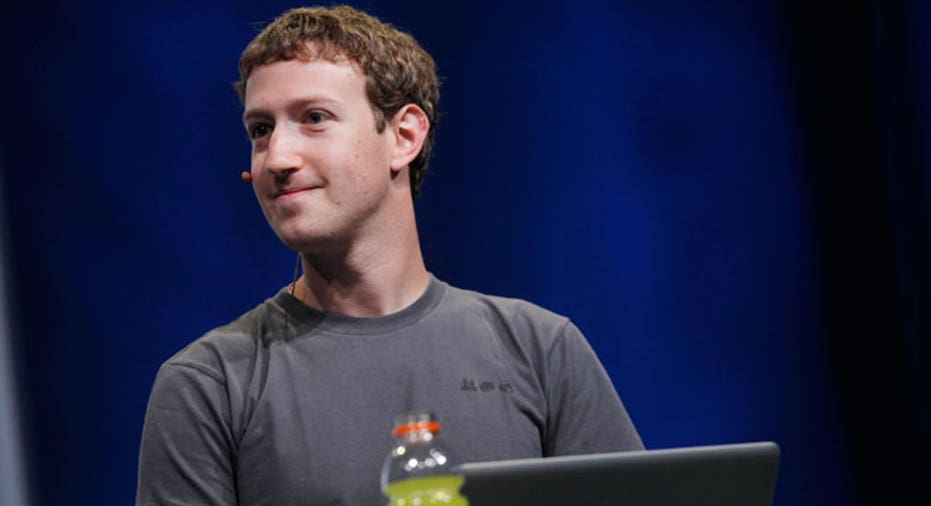 Facebook unveiled new features that center on the way users listen to music and watch TV, offering tie-ups with the likes of Spotify and Hulu, as it attempts to make media an integral part of its service.
The features, which also include ways for users to spiff up profiles in a magazine, photo-heavy style, were introduced Thursday during Facebook's annual f8 developers' conference in San Francisco by Facebook Chief Executive Mark Zuckerberg.
For Facebook, a deeper integration of music, movies and other media into its service makes it more likely that users will spend more time on its site, enabling the company to generate more advertising dollars.
The media push comes as Facebook faces fresh competition from Google, which in June launched a rival social networking service, Google+.
One new thing that Facebook is rolling out over time is an overhaul of user profiles called ``Timeline,'' which lets users filter photos, keep a diary of activities and maintain ''complete control'' of privacy settings.
Dressed in a gray T-shirt, jeans and sneakers, Zuckerberg said Timeline is the ``important next step to help you tell the story of your life.''
Timeline also centers on apps, including one from Hulu that allows Facebook users to watch TV shows together directly within Facebook's website.
Another lets users listen to the same music that their friends are listening to on online streaming music services like Spotify and Rhapsody.
Rhapsody took the wraps off a new free trial for Facebook users that provides unlimited access to its catalogue of 13 million songs.
The Washington Post Co. unveiled its Social Reader, which lets people read and share stories from the newspaper within Facebook.
Users will have new ways to flag content beyond the now familiar ``like'' button and will be able to indicate what types of movies and TV shows they have watched or news articles they just read with new buttons such as ``Read,'' ``Watched,'' or ''Listened.''
``Facebook is positioning itself as not just your social graph online, but your life online,'' said Forrester Research analyst Sean Corcoran.
``These changes not only help trump rival Google but will open up new opportunities,'' he said. ``But concerns around privacy and immaturity in how to do these things effectively will make it a slow go.''
Joining Zuckerberg on stage was Netflix Chief Executive and Facebook board member Reed Hastings, who said he was excited to offer tighter integration with Facebook but did not give details.
Analysts speculated this week that Facebook might announce some sort of partnership with Netflix Inc, which this week drew investors' and customers' ire -- again -- by announcing it will separate its aging DVDs-by-mail service from online streaming.
Media is becoming an important part of Facebook's strategy to maintain its position as the world's No. 1 social network.
Facebook has been casting about for a big name executive to grease relationships with the film and music industries to boost its media offerings, several sources told Reuters.