Ezekiel Elliott suspension: NFLPA formally appeals league's ruling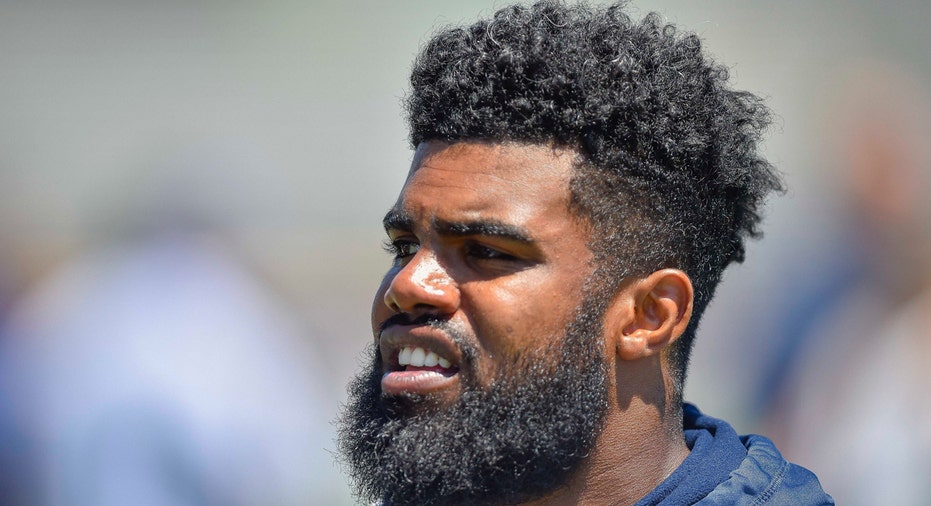 The NFL Players Association formally announced plans late Tuesday to appeal Dallas Cowboys running back Ezekiel Elliott's six-game suspension, days after league officials concluded the 22-year-old star assaulted his former girlfriend in July 2016.
The union said Tuesday it will represent Elliott "to ensure that the NFL is held to its obligation of adhering to principles of industrial due process under the collective bargaining agreement."
The NFL suspended Elliott last week after a yearlong investigation into an Ohio domestic violence case that prosecutors declined to pursue. Elliott's attorneys blasted Commission Roger Goodell's ruling, saying the league "cherry-picked" evidence to reach its conclusion.
Elliott is currently slated to miss the first six games of the 2017 regular season. If the suspension holds to its current terms, he will forfeit $559,192 in base salary. In addition, Elliot will have to repay the Cowboys roughly $240,000 per game in signing bonus that he had already received.
A hearing with Goodell or an arbitrator will be scheduled within 10 days with a decision "as soon as practicable" after the appeal is heard, according to the labor agreement.
The Cowboys open the regular season Sept. 10 at home against the New York Giants.
The Associated Press contributed to this report.