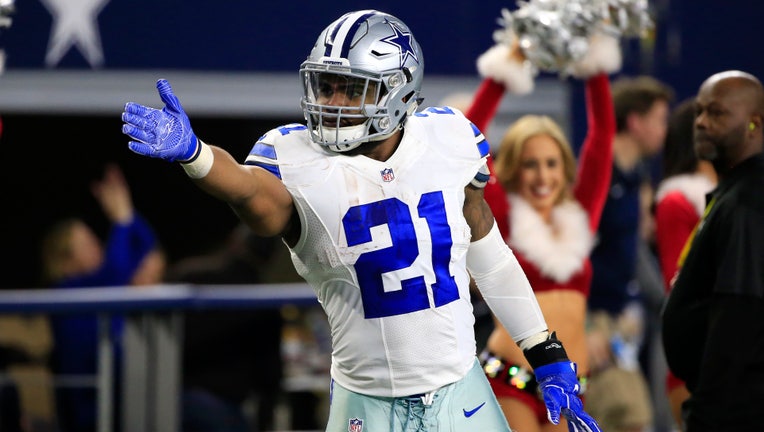 A video of the aftermath of a bar fight that allegedly involved Dallas Cowboys running back Ezekiel Elliott surfaced Monday.
The purported assault victim of the altercation at Clutch Bar in Dallas, Texas can be seen on the floor in footage taken "moments after he was struck in the face by an assailant," TMZ Sports reported.
An eyewitness reportedly identified Elliott, 21, as the person responsible for the attack, though Dallas police made no arrests and said they did not speak to Elliott at the scene. The victim, identified as a 30-year-old man, was taken to a local hospital to be treated for unspecified injuries.
An NFL spokesman said the league is "looking into [the situation] to understand the facts," according to ESPN.
A Dallas police spokesman said authorities have not identified any suspects. The attack victim did not identify his attacker at the scene. Representatives for Elliott told TMZ that he has not been arrested and does not face any criminal charges.
Elliott has been the subject of a pending NFL domestic violence investigation since before the 2016 NFL season. At the time, a former girlfriend said the Cowboys star had physically assaulted her on multiple occasions.
The NFL has yet to determine whether Elliott will face potential discipline, such as a suspension, in connection to the domestic violence allegations.