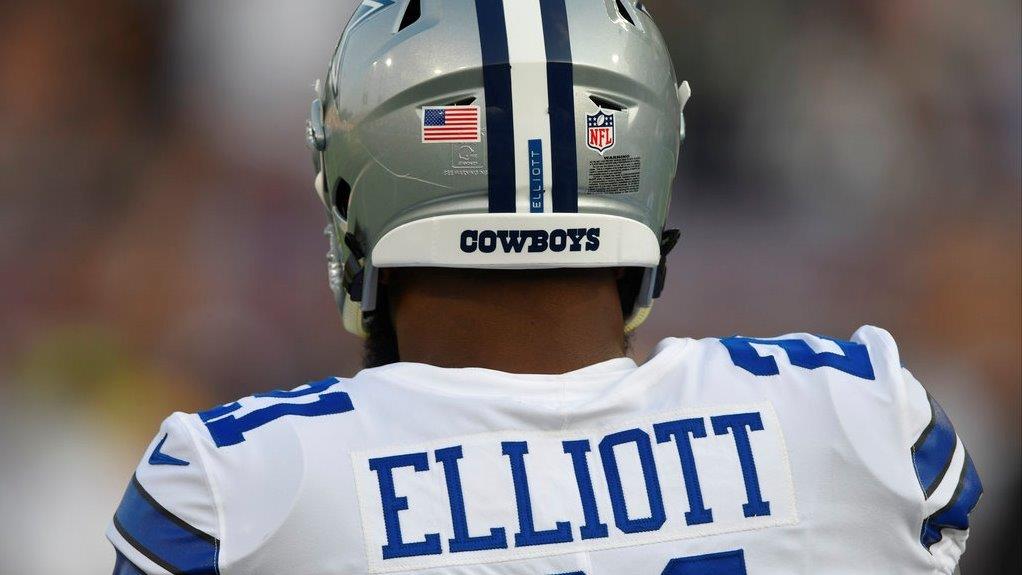 Dallas Cowboys running back Ezekiel Elliott's appeal of his six-game suspension stretches to its third day on Thursday, with little indication so far as to how arbitrator Harold Henderson will rule on the case.
Few details have emerged so far about the hearing, which is reportedly being held in New York and is expected to conclude today, according to Pro Football Talk's Mike Florio. At present, Elliott's suspension is set to begin on Sept. 2 and extend through the first six games of the 2017 NFL season.
As the case's arbitrator, Henderson has full authority to determine whether to uphold, reduce or reverse Elliott's suspension. If the hearing concludes Thursday, Henderson will have five days to reach a decision in order for the suspension to take effect for Week One of the season, Florio notes. Henderson took control after being appointed by NFL Commissioner Roger Goodell.
The NFL suspended Elliott without pay earlier this month after a year-long investigation into allegations that the 22-year-old running back physically abused his ex-girlfriend, Tiffany Thompson, on multiple occasions in July 2016. While Elliott was never arrested or charged with a crime in connection to the allegations, NFL officials determined there was sufficient evidence to warrant a suspension under the league's personal conduct policy.
League rules mandate an automatic six-game penalty for domestic violence, with a lifetime ban to follow for any subsequent violations. The NFL is empowered to act regardless of whether a player was charged or convicted of a crime.
The Associated Press noted on Tuesday that there was "no timetable" for the hearing's completion. If upheld, the suspension is projected to cost Elliott nearly $2 million in lost salary and bonus repayments.