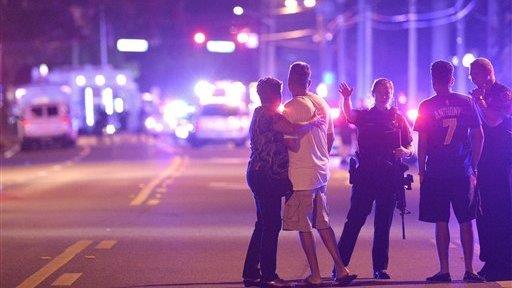 The deadliest shooting in U.S. history that took the lives of 49 people and injured 53 sent waves of fear and shock across the country. Nic Hornstein was awakened by the sound of gunfire from his friend's apartment located approximately 100 meters diagonally across from Pulse nightclub, where the tragic event took place.
"Waking up to that and looking out the window, it was just utter chaos. There's people running from the club, bleeding, helping you know the injured to flee away from the club," Hornstein said on FOX Business Network's Varney & Co.
Hornstein witnessed many of the club patrons coming out of Pulse Nightclub bloody and injured as people began to apply tourniquets from their own ripped up t-shirts to help the wounded get transported to the hospital in pickup trucks.
He told host Stuart Varney that he was extremely shocked and first thought it was an altercation at the nightclub. It wasn't until the standoff ended that Hornstein understood the magnitude of the shooting.
"It's really hard to come to grips to knowing that you were right there next to something and I could have easily been as you said walking by, going to the store right there and been involved in it."
Hornstein said he witnessed many of the injured scattered outside the venue as first responders arrived.