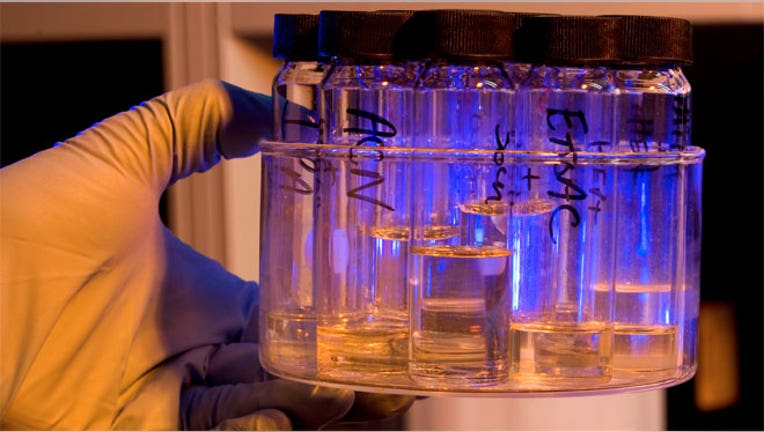 Bristol-Myers Squibb (NYSE:BMY) shelled out $2 billion in cash over the weekend to scoop up hepatitis C treatment maker Inhibitex (NASDAQ:INHX) in a transaction that carries a whopping 163% premium.
The blue-chip pharmaceutical giant said it will pay $26 a share for Alpharetta, Ga.-based Inhibitex, which listed just 33 employees as of the end of September.
Inhibitex is a clinical-stage biopharmaceutical company focused on developing treatments for the hepatitis C virus. By acquiring Inhibitex, Bristol-Myers will get its hands on the company's lead asset, INX-189, which has showed promising signs while in Phase II development.
"The acquisition of Inhibitex builds on Bristol-Myers Squibb's long history of discovering, developing and delivering innovative new medicines in virology and enriches our portfolio of investigational medicines for hepatitis C," Bristol-Myers CEO Lamberto Andreotti said in a statement. "There is significant unmet medical need in hepatitis C. This acquisition represents an important investment in the long-term growth of the company."
Compared with Inhibitex's Friday close of $9.87, the $26-a-share offer represents a hefty premium of 163%. The company's market cap stood at just $773 million as of Friday. When debt is included, the total transaction value rises to $2.5 billion.
"This transaction puts INX-189 and the company's other infectious disease assets in the hands of an organization that can more optimally develop them and which believes as strongly as we do in INX-189's potential in the treatment of chronic HCV," said Inhibitex CEO Russell Plumb.
George Farmer, an analyst at Canaccord Genuity, said in a note he believes the Bristol-Myers bid underestimates the commercial potential of INX-189, according to StreetAccount. Canaccord, which upped its price target to $34 from $22, said it sees a high rationale for why the Bristol-Myers offer could be trumped by a competing bid.
Shareholders owning about 17% of Inhibitex's common stock have already agreed to tender their shares in this deal.
Bristol-Myers said it expects the acquisition to hurt its bottom line through 2016, negatively impacting EPS by 4 cents in 2012 and 5 cents in 2013.
Shares of Inhibitex surged 142.96% to $23.99 Monday morning, while Bristol-Myers slipped just 0.53% to $34.04.
Citigroup (NYSE:C) served as a financial advisor on the deal to Bristol-Myers, while Credit Suisse (NYSE:CS) advised Inhibitex.
The buyout comes after Gilead Sciences (NASDAQ:GILD) scooped up hepatitis C drug maker Pharmasset (NASDAQ:VRUS) for $11 billion in November.