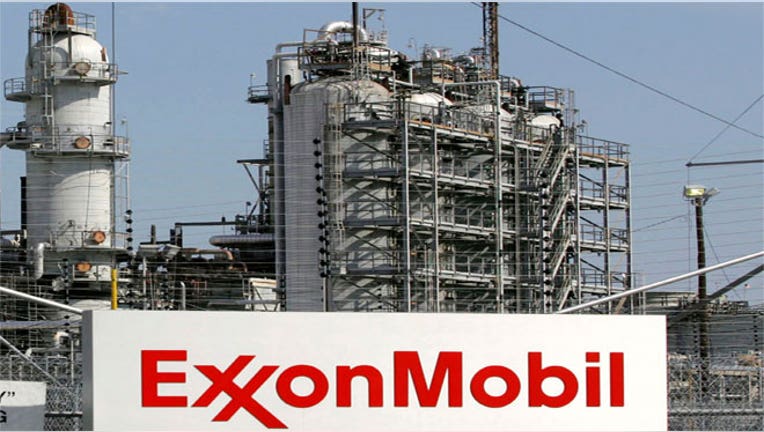 Carried by solid downstream earnings, ExxonMobil (NYSE:XOM) weighed in on Friday with a stronger-than-expected 5.9% increase in fourth-quarter profits.
Shares of the world's largest publicly traded energy company ticked slightly higher on the earnings beat.
Exxon said it earned $9.95 billion, or $2.20 a share, last quarter, compared with a profit of $9.40 billion, or $1.97 a share, a year earlier. Analysts had called for EPS of just $2.00.
Revenue slumped 5.3% to $115.17 billion, nearly matching the Street's view of $115.23 billion.
Exxon's fourth quarter was highlighted by strong downstream results as profits surged to $1.77 billion from $425 million the year before. The company said stronger refining-driven margins increased profits by $1.2 billion.
Chemical earnings soared to $958 million from $543 million the year before amid higher margins.
On the other hand, Exxon's upstream earnings slumped to $7.76 billion from $8.83 billion in the fourth quarter of 2011 due to lower liquid realizations and production volume and mix effects.
For the full year, Exxon earned $44.88 billion, representing a 9% jump from 2011.
"ExxonMobil's strong financial performance enables continued investment in new energy supplies, which creates jobs and supports economic expansion," CEO Rex Tillerson said in a statement.
Oil-equivalent production dipped 5% overall and 2% excluding the impacts of entitlement volumes, OPEC quota effects and divestments.
Exxon said its capital and exploration expenditures soared 24% in the fourth quarter to $12.4 billion.
Shares of Irving, Tex.-based Exxon gained 0.47% to $90.39 ahead of the opening bell on Friday. Year-to-date Exxon has gained about 4%.
Last week Exxon briefly reclaimed its position as the world's most valuable company by market cap from struggling Apple (NASDAQ:AAPL). Entering Friday's trading Apple's market valuation stood at $427.73 billion, compared with $410.20 billion for Exxon.