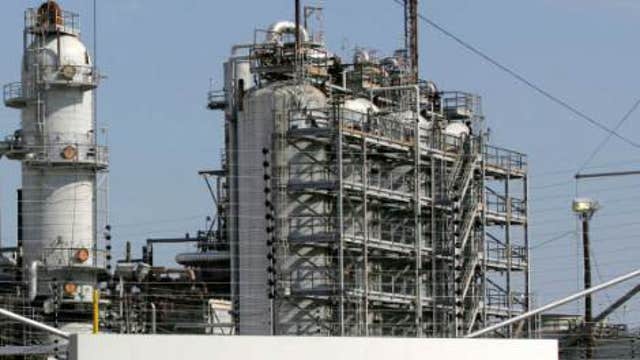 ExxonMobil (NYSE:XOM) said Thursday its first-quarter earnings dropped 4.2%, as weaker results in refining and chemicals overshadowed exploration and production growth.
The energy giant reported a profit of $9.1 billion, or $2.10 a share, compared to $9.5 billion, or $2.12 a share, in the year-ago period. Revenue fell 1.5% to $106.77 billion.
Exxon easily beat Wall Street's consensus estimate for earnings of $1.88 a share, while analysts were looking for revenue of $109.76 billion.
The energy sector has battled volatile prices for oil and natural gas, partly a result of rapid growth in U.S. shale production.
Exxon, the world's largest publicly traded oil company, said its exploration and production unit posted earnings growth of 11% at $7.8 billion amid higher natural-gas price realizations. Production was down 5.6% year-over-year on an oil-equivalent basis.
For refining and marketing, the company saw earnings decline 47% to $813 million on weaker refining margins. The chemicals segment recorded earnings of $1.05 billion, a 7.9% drop.
Irving, Texas-based Exxon said it spent $3 billion for stock buybacks during the first quarter.
Shares slipped 27 cents to $102.14 in recent trading. Through Wednesday's close, Exxon was up 1.2% on the year.