Exxon Mobil Posts 4Q Miss as Production Falls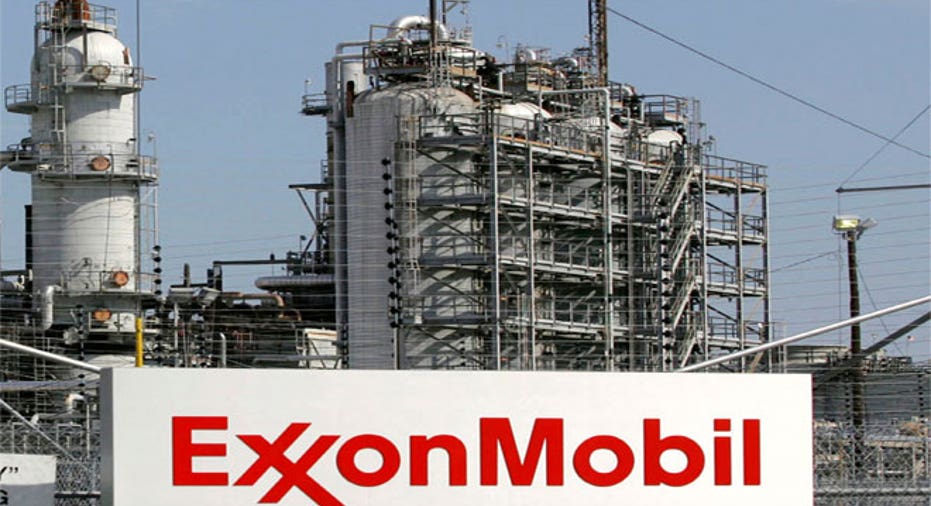 Exxon Mobil's (NYSE:XOM) fourth-quarter earnings slipped 16%, as lower-than-expected revenue weighed on the oil giant.
The company said Thursday its profit was $8.35 billion, compared to year-ago earnings of $9.95 billion, or $2.20 a share. Per-share earnings of $1.91, down from $2.20, fell short of Wall Street estimates by a penny. Revenue fell 3.3% to $110.86 billion, missing expectations for $114.51 billion.
Like other energy producers, Exxon has battled volatile oil and natural gas prices amid a shale boom in the U.S.
The world's largest publicly traded oil company also continued to see pressure from lower refining margins in the latest period. Exxon's refining and marketing unit logged a 48% decline in operating earnings to $916 million.
Exploration and production's operating earnings dropped 13% at $6.79 billion, with production down 1.8% on an oil equivalent basis.
Exxon said it spent $3.3 billion for stock buybacks during the fourth quarter.
Shares fell 1.9% to $93.30 in early morning trading. As of Wednesday's close, Exxon was up 7.8% over a three-month period.