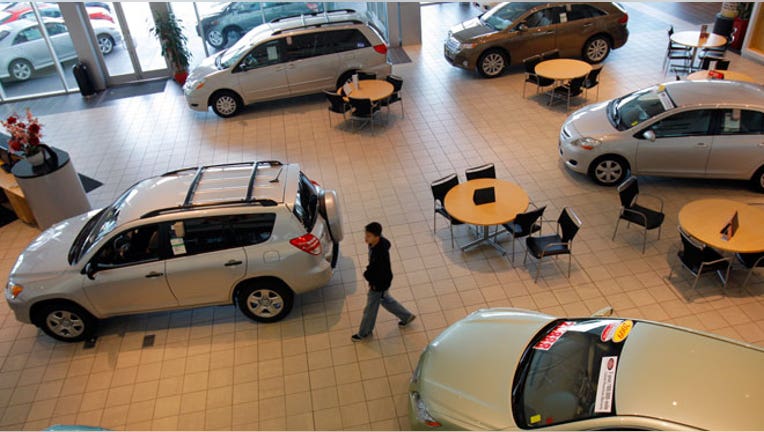 Buy as much car insurance as you can afford.
Not only do you probably need more liability coverage -- almost all people do -- but the extra is usually downright cheap.
Consider a driver in California, where the law requires a very low minimum of $15,000 per person in bodily liability coverage, up to $30,000 per accident, and $5,000 in property damage liability insurance. In a worst-case scenario, the insurance company would have to pay out $35,000.
An adult male driver in ZIP code 94608 -- in the Bay Area -- could buy that state minimum liability coverage for as little as $470 a year.  But he could buy 10 times as much liability coverage for just a few dollars more.
We did a car insurance comparison for liability-only rates. You can see below that bumping up coverage comes at a very low cost:
Most experts will advise anyone with assets such as a home or savings to buy at least 100/300/50. After all, the typical new car costs $30,000 these days. Hit somebody in a new Lexus and you're on the hook for whatever your insurance company doesn't pay.
Those rates are for a 50-year-old man with no ticket or accidents. While rates go up across the board with a worse driving record, the extra coverage still remains a fraction of the overall cost. Here's what the rates look like from two insurers if two speeding tickets for 10 mph over the limit are added.
The pattern holds true for a younger driver as well. Rates below are for same coverage on a 24-year-old man with no accidents or violations:
An at-fault accident with $10,000 total damage raises the younger driver's rates substantially, but the additional coverage is still a bargain if he has substantial savings or a home.
Rates were calculated on ZIP code 94608 for a 50-year-old single male with a college degree, a homeowner, driving a paid-for 2002 Buick Regal LS 12,000 miles a year. His current insurer is State Farm; his current coverage level is 100/300/50. These annual rates are for liability coverage only.
The original article can be found at CarInsurance.com:Extra liability is cheap, cheap, cheap