Express Logs 4Q Profit Miss, Ugly Guidance as Traffic Tumbles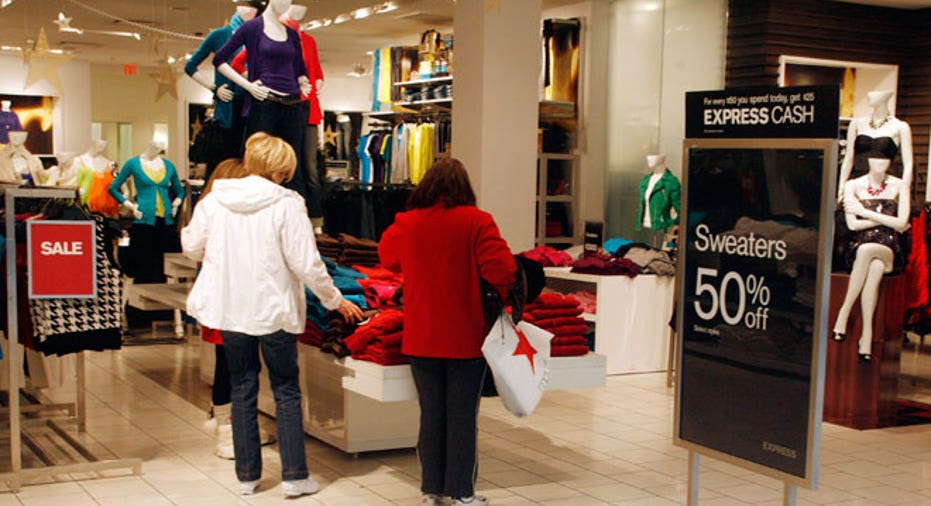 Apparel maker Express (NYSE:EXPR) disclosed a deeper-than-feared 25% slump in fourth-quarter earnings on Wednesday and further spooked Wall Street by projecting upcoming profits that would badly miss estimates.
Shares of the retailer tumbled 12% as investors expressed concern over the disappointing numbers and negative commentary from management, which warned of an "extremely difficult" start of the year due to tumbling traffic and heavy promotions.
Express said it earned $47.9 million, or 57 cents a share, last quarter, compared with $63.9 million, or 75 cents a share, a year earlier. That is at the low end of the company's recently-dimmed guidance for EPS of 57 cents to 61 cents. Analysts had been modeling for 59 cents.
Revenue fell 2.2% to $715.9 million, trailing the Street's view of $721 million. Same-store sales ticked up 1%, while e-commerce revenue jumped 14% to $138.8 million.
Gross margins contracted to 32% from 35%, missing forecasts from analysts for 32.9%.
Express CEO Michael Weiss admitted the results were "disappointing" and blamed heavier-than-planned promotions that hurt revenue and margins.
Interestingly, Express did not cite the severe winter weather that many retailers have blamed in recent weeks for subpar results.
Looking ahead, Express sees first-quarter earnings per share of 12 cents to 18 cents, which is less than half the Street's view of 42 cents. Same-store sales are seen dropping in the low double to high single digits.
For the full year, management projected EPS of $1.03 to $1.23, compared with estimates from analysts for $1.59. Same-store sales are expected to decline in the low single digits or come in flat.
Weiss also warned the promotional environment will likely continue.
The start of 2014 has been "extremely difficult, with traffic down significantly, negative comparable sales and the promotional environment remaining intense," the Express chief said in a statement. "Our first quarter guidance reflects year to date traffic and comparable sales as well as our belief that a material uptick in traffic is not necessarily imminent."
Wall Street punished Columbus, Ohio-based Express, driving its shares 11.73% lower to $16.10 in recent premarket trading on Wednesday. That selloff threatens to extend the company's 12-month decline of 3%.