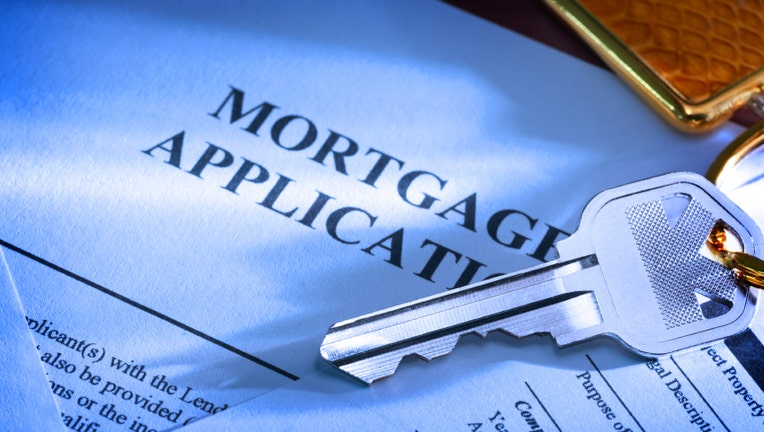 Expect mortgage rates to be higher at the end of 2013 than at the beginning of the year. That's the consensus among mortgage experts whose opinions were solicited at the end of 2012 by Bankrate.com.
Here is what mortgage lenders, economists and Bankrate's journalists had to say when they were asked to predict what will happen to mortgage rates in 2013.
Dean Baker Co-director, Center for Economic and Policy Research, Washington, D.C.
I would expect mortgage interest rates to gradually edge up over the course of 2013 so that they are around 3.8% by the end of the year. This assumes that growth stays more or less on its current course, averaging around 2.5% for 2013. If this ends up being the case, people who are in a position to refinance their mortgage should try to do so now. In all probability, they will be looking at higher interest rates next year.
Michael Becker Mortgage banker, WCS Funding Group, Lutherville, Md.
Most forecasters are predicting that mortgage rates will rise in 2013. While that same forecast for higher rates has been made at the end of the last two years only to turn out wrong, I think that 2013 may be the year that forecasters are correct. Mortgage rates are already at all-time lows, so it's hard to see them dropping further. The Federal Reserve is doing all it can to keep mortgage rates low by buying $85 billion a month in Treasuries and mortgage-backed securities, so any rise in rates will be muted by their efforts. I see mortgage rates staying close to where they are now for the first half of 2013 and rising slightly through the remainder of 2013. If, however, the U.S. or global economy falters or the euro debt crisis worsens, there is a chance rates will hit new all-time lows in 2013. I think the risk of higher rates is greater than the chance that they hit new all-time lows, so I would be locking my rate in during the beginning of 2013 rather than hoping rates drop from their current levels.
Jay Brinkmann Chief economist, Mortgage Bankers Association, Washington, D.C.
The Mortgage Bankers Association's final forecast of 2012 predicts that the 30-year fixed-rate mortgage will average 3.9% in the first quarter of 2013, then gradually rise with an average rate of 4.4% in the final three months of the year. "Mortgage rates are likely to stay below 4% through the middle of 2013, principally due to the announced ongoing purchases of mortgage-backed securities by the Federal Reserve under its (third round of quantitative easing) program," Brinkmann said in a news release. "The Fed has committed to buying $40 billion of agency (mortgage-backed securities) per month until the labor market shows significant signs of improvement. Based on (the Mortgage Bankers Association's) originations estimate, the Fed will be buying 36% of all mortgages originated in 2013, and a much higher percentage of those swapped into agency MBS.
Given our expectation that originations will be front-loaded in the first half of 2013, the Fed's purchases during the second half of 2013 could approach 50% of all mortgages originated in the last six months of the year, obviously with the effect of holding down rates, although there is a possibility that the Fed could shift into Treasury securities before the end of 2013."
Polyana da Costa Senior mortgage reporter, Bankrate.com
Mortgage rates reached new lows numerous times in 2012. Don't expect a repeat in 2013. As rates hover near the bottom, they are much more likely to go up than they are to drop. Does that mean rates will spike next year? They could, but it's unlikely. Rates should remain below 4%, at least during the first half of the year. They won't rise significantly until the Fed feels like it's time to let the economy walk on its own. If the unemployment rate falls to 6.5% and the Fed decides to end its bond-buying spree, rates will climb fast. Homeowners who qualify for a refinance now should lock a rate soon. While we don't know whether rates will rise in 2013, we know they won't fall much further. As for homebuyers, they shouldn't decide whether it's time to buy a home or not based on rates. But if they feel like they are ready to commit to homeownership, they should move quickly to take advantage of the low rates while they last.
Dan Green Waterstone Mortgage, author of TheMortgageReports.com, Cincinnati
Mortgage rates will rise through spring, then ease through fall. If you plan to refinance, do it early.
Barry Habib Vice president and chief market strategist, Residential Finance Corporation, Marlboro, N.J.
Look for a drop in mortgage rates toward 3% on a 30-year fixed-rate mortgage. This should happen during the first half of 2013. Weakness in China, a sluggish U.S. and the output gap are all contributing factors. Worldwide money printing will also add to the low-rate environment. But the second half of the year may include a move higher in rates.
Dick Lepre Senior loan officer, RPM Mortgage, San Francisco
Since we had record-low rates in 2012 and the long-term technical is about to turn bearish (lower prices, higher yields), the obvious call is for higher mortgage rates in 2013. Investors believe that the "fiscal cliff" issue is over. While I may scoff at the importance of the fiscal cliff, the fact is that concern about it did affect markets and drive Treasury rates unnaturally low. I will guess that there was a fiscal cliff premium to price, which drove yields down an extra 0.2%. Assuming that inflation remains well-contained, the attention of fixed-income security buyers will become quality-based. Fiscal irresponsibility in the European Union is part of what drove rates on fixed-income securities down in the United States, and the problem there is not going away anytime soon. In the U.S., in addition to standard $1 trillion-plus deficits, we are facing entitlements, which have an underfunding with a present value of about $78 trillion. What we have is fiscal policy in the EU, Japan and the U.S. all being seriously mismanaged. What will affect interest rates in 2013 is the market perception as to which of these is the best of the bad.
Holden Lewis Assistant managing editor, Bankrate.com
Mortgage rates are going to rise in 2013, and the main reason is that the economy will start to heat up. More consumers and small businesses will borrow money, more people will buy houses, more people will have jobs, and interest rates will rise. How sure am I of this? For the past four or five Decembers, I have felt confident that mortgage rates would rise in the coming year. In that time, mortgage rates continued trending downward. A year ago, I felt sure that rates would go up in 2012. The 30-year fixed began this year at 4.18%, and now it's almost three-quarters of a percentage point lower. So I'm not wildly confident about my prediction. Nevertheless, when rates are this low -- around 3.5% -- it's hard to believe that they could go lower. The economy seems to be gathering steam, and that's why, this time, I really do think rates will rise in the coming year. Not by much, though. I still think rates will be 4.5% or below a year from now. Your home-purchasing decision will be driven more by what's happening to prices than by what's happening to mortgage rates.
Greg McBride, CFA Senior financial analyst, Bankrate.com
Had we gone over the fiscal cliff for any length of time, bringing a recession in 2013, mortgage rates would have gone lower. However, the cliff was averted, and we should see a nice bump in economic activity during the first quarter, with continued slow growth through the year. Under this scenario, mortgage rates would trend higher but not a whole lot, as the Fed's stimulus efforts aim to restrain any increase.
Bob Moulton President, Americana Mortgage Group, Manhasset, N.Y.
Rates should stay flat unless unemployment dips to 6.5% or better and/or inflation rises by 2% or more.
Copyright 2013, Bankrate Inc.