Expert Tips for Budding Millennial Entrepreneurs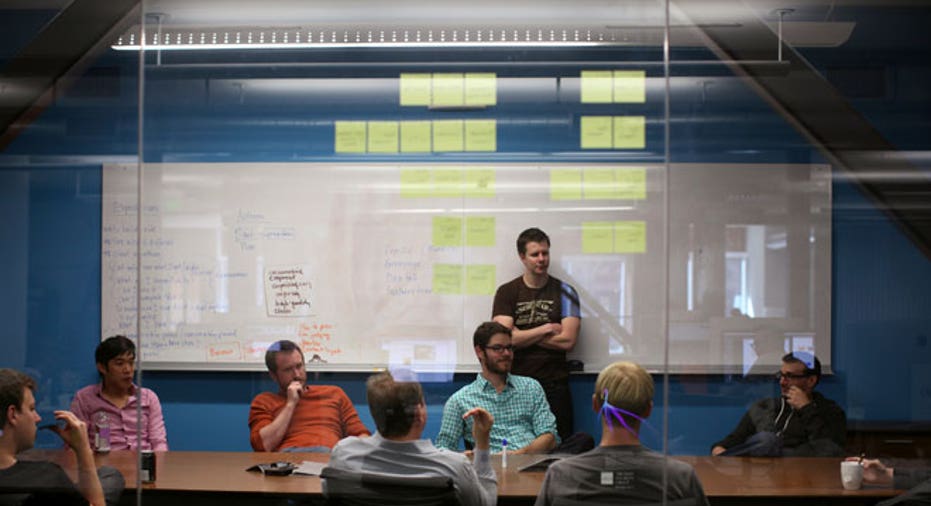 Blame it on the economy or shifting workplace expectations, but either way, Millennials are increasingly trading in the corporate life to become entrepreneurs.
And the timing couldn't be better.
Entrepreneurial classes and support groups are popping up on college campuses across the country, along with incubator labs to help get the ventures off the ground.
'The general belief is you have to have a certain personality to be an entrepreneur, but what we are seeing more are programs to help facilitate the jump or leap  into entrepreneurship," says Sharon Chen, creator of the America's Start-up LIVE! Expo. "There's a growing infrastructure that no matter who you are, you can learn, trouble shoot or add people to your team to fulfill a need."
While there are more resources available to budding entrepreneurs than in the past, the core requirements of a dedication and hard work are still essential to success.
"Anyone can have a good idea," says Molly Reynolds, director of business development at Lucid Public Relations. "A true entrepreneur will take an idea, learn how to create a brand and business model and get their hands dirty."
And it's not all smooth sailing. "They will go through many highs and lows with their businesses and have to have the drive to maintain their passion during the low times."
Successful entrepreneurs tell would-be business owners they need to understand who they are before making the leap. For instance, are you the visionary type, but lack the skills to lead?  Or do you have an uncanny knack for creating things but have no clue how to commercialize them? By understanding who they are, potential entrepreneurs will be able to pinpoint their skill gaps and find the right help, says Eran Weinberg, founder and CEO of the personalized health and wellness portal Liv360.
What's more, Weinberg says people need to get validation of their product or idea at every stage of development so they don't end up wasting money creating a product that doesn't have a customer base.
For instance, Weinberg says the first validation may involve getting people to sign up on a website that isn't fully functioning or selling a product yet. If that signup button gets a lot of traffic, it's a good signal the idea has some value. "A lot of people are over building and over doing before they get that validation," say Weinberg.
Market research is also critical to the success of new ideas, including market size, competition and potential barriers and risk factors. For instance, those with an idea for an app should have their friends, families and even strangers test it out and provide feedback. The key, experts say, is listening to the response and making tweaks.
After this, it could be time to reach out to venture capitalists and angel investors. "Right now, a prototype is one of the must haves," says Chen. "You need to do your market research and you need to have prototype to test in the market."
Even though there are huge differences between millennials and baby boomers, getting advice from those who have been there and done that can be priceless.
No matter the age of a prospective  entrepreneurs is to seek out advice from those that have been successful.
"Never stop learning. Changing the game is awesome, but you need a foundation. Remember that there were innovators who built our economy to give you these opportunities," says Reynolds. "They have been doing it for decades longer than you. Take what advice is applicable - marry that with your innovation and hard work – and you will succeed tremendously."