Expedia to Acquire Orbitz in $1.6 Billion Deal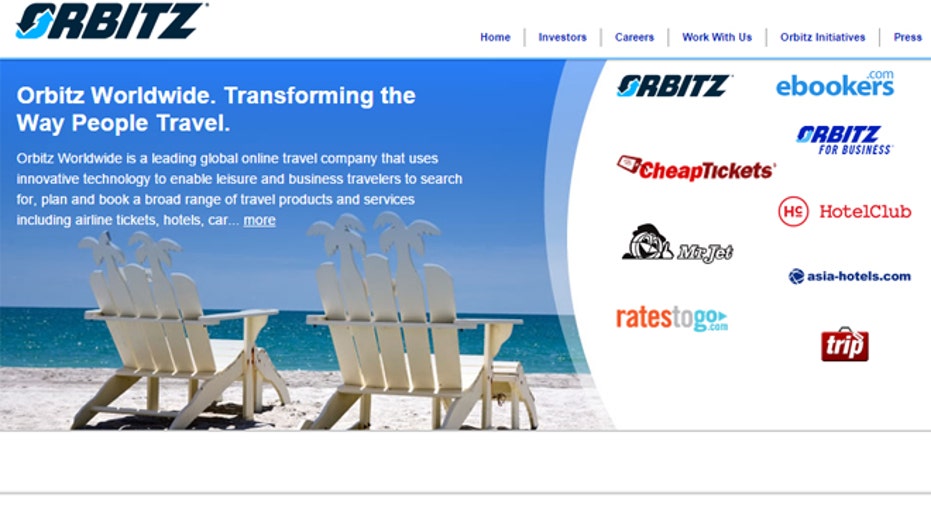 Expedia (EXPE) announced Thursday morning it will buy rival Orbitz (OWW) in all-cash deal valued at $1.6 billion or $12 per share. The tie-up values Orbitz itself at about $1.33 billion.The deal value is a premium of about 29% from Wednesday's closing price.
"We are attracted to the Orbitz Worldwide business because of its strong brands and impressive team," Dara Khosrowshahi, president and CEO of Expedia said in a statement. "This acquisition will allow us to deliver best-in-class experiences to an even wider set of travelers all over the world."
With the buy, the world's largest full-service online travel agency not only acquires the Ortbitz flagship brand, but also the company's other consumer brands including CheapTickets, ebookers, and HotelClub.
Orbitz's CEO, Barney Harford, said in a statement the decision to be acquired by Expedia plays into the company's mission to provide a "rewarding" platform for customers to plan and purchase travel.
"We're excited for Orbitz Worldwide to join the Expedia family and for our teams to work together to further enhance the offerings we provide to our customers and partners," Harford said.
The announcement of the deal comes after Expedia agreed to buy Travelocity for $280 million at the end of last month following a two-year marketing and technology partnership
Both travel-booking company boards approved the transaction which is subject to approval of Orbitz shareholders and regulatory approval.
In recent action, Orbitz  shares surged 21% while Expedia jumped 16%.
A Further Consolidated Industry
The online travel booking industry looks to be saturated and full of competition, but a deeper dive reveals it's actually comprised of two dominant players.
Expedia already owns major players in the space including Hotels.com, Hotwire, and Travelocity. Priceline (NASDAQ:PCLN), Expedia's biggest competitor, owns Booking.com and Kayak.
Gautam Lulla, president of Travel Tripper, a hotel web technology provider, said he wasn't at all surpsised by Thursday's announcement, and said it only bolstered the company's wheelhouse and ability to compete.
"Between the two, all the biggest online travel booking sites are owned by them," Lulla said. "They supply about 90% of hotels across online travel agents to hotels in the U.S."
Cantor Fitzgerald, which reiterated its buy rating on Expedia with a price target of $95, and a hold rating on Orbitz with a price target of $9, said the deal "mops up the home turf" for Expedia.
"Expedia should benefit from the addition of several high-quality brands owned by Orbitz  -- Orbitz.com, CheapTickets, ebookers, and Hotel Club," Cantor said in a note. "Expedia will also own Orbitz Partner Network and Ortbitz for business, which we believe are superior offerings (technologically) to Expedia's Egencia, and allow the company to win more business."
Another advantage, Lulla noted, is more revenue from Orbitz's flight-booking platform.
"Expedia makes most of its money in hotels while Orbitz makes most of its money on flights. Now you have a very powerful ability to cross pollinate," he said. "The company will know who is buying a ticket from where to where and when, and they could use that to cross-sell hotels. That allows them to control more of the space, and leverage Orbitz's strengths."
Cantor went on to explain over time, the company will benefit from the customer loyalty program Ortbitz has in place, and will see big benefits from more leverage in negotiating with hotel and airline companies.
Cantor also predicts this action to be among the last in domestic OTA consolidation, though Lulla said further M&A activity in the space could continue as long as newer competitors continue to grow. He sees the site Hotels Tonight, which provides customers with last-minute hotel openings at a discount, to be the next prime acquisition target.