Expect Lower Gas Prices Through End of Year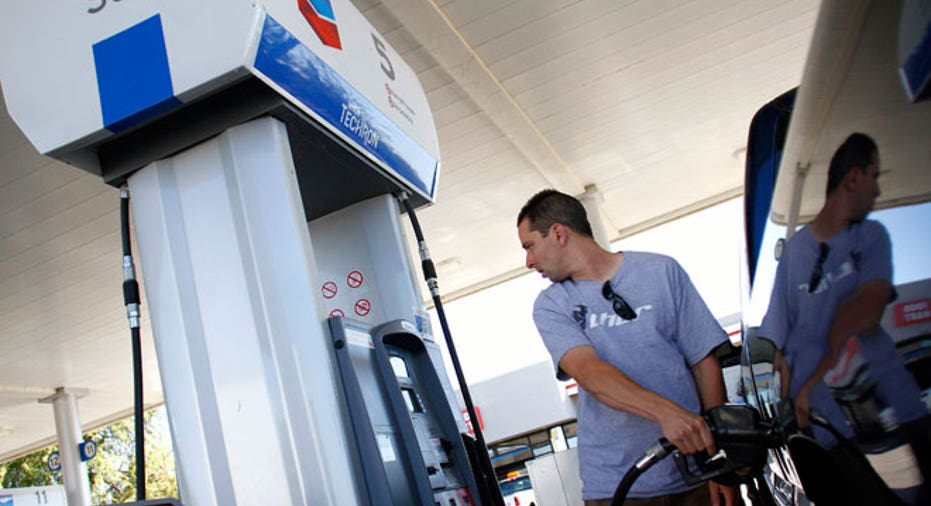 Drivers across the country are catching a break when it comes to filling up, and gas prices are likely to continue to fall—all the way through winter.
"Right now, we are witnessing prices at the pump more representative of mid-July prices than end of driving season," says Patrick Dehann, senior petroleum analyst at GasBuddy.com.
According to AAA's Fuel Gauge Report, the national average for a gallon of unleaded gas is currently $3.44 compared to $3.54 at the same time a year ago.
Dehann says the national average is now at its lowest level since February, which is especially good news for consumers since mid-to-late July through mid-August tend to be the height of road-trip season. "Having the cheapest prices during this peak demand window doesn't happen very often," he said.
Despite unrest in various regions overseas, oil prices dropped to around $95 a barrel last week, as much of the turmoil hasn't impacted oil-producing and exporting areas, DeHann, explains. "The biggest hurdle for prices would have to be a significant new development in Iraq. Prices are falling even in light of what's going on. The key is whatever takes place across the globe would have to disrupt oil shipments or production to have an impact on oil and gas prices."
He adds that the closer we get to Sept. 15, when retailers can switch back to cheaper winter gas blends, the more prices will fall. "It should be a pretty good autumn for motorists. Right now we see the national average in mid-September to come in around $3.43 a gallon, almost 10 cents cheaper than last year." Oil demand also declines at the end of summer, he says, dropping from 9.2 million barrels a day to 8.7 million. "There is already ample spare capacity. When driving is a lot less in demand, it creates even more spare capacity. When that happens, the price will really fall."
A sudden increase at the pump is never fully out of the question, but DeHann says there's momentum for downward pressure right now—especially with hurricane season looking pretty calm.
He even expects many cities, especially those in Southern states like South Carolina, Mississippi and Tennessee to see prices fall beneath $3 by the end of September. What's more, between Thanksgiving and Christmas, he predicts the cheapest gas will be $2.75 a gallon. "Not very many Americans will come to see that at the pump, but everybody is going to see a drop."