Executives Race NASCAR's Kurt Busch for a Good Cause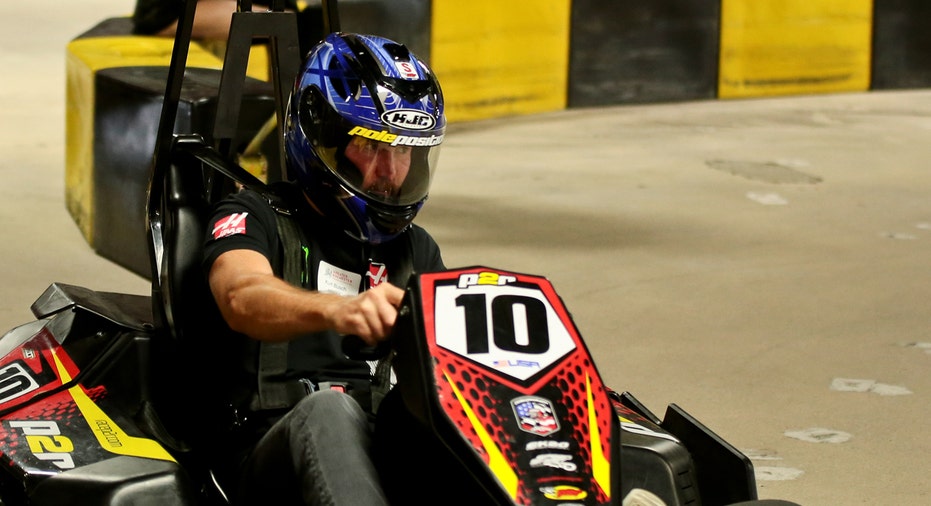 NASCAR driver Kurt Busch got behind the wheel of a different kind of race car Thursday to battle New York executives from companies including Xerox (NYSE:XRX).
Members of the Greater Rochester (N.Y.) Chamber of Commerce went go-kart racing with Busch in an event showcasing local businesses and Watkins Glen International, the nearby road course that will host the Cheez-It 355 on Aug. 7. At Pole Position Raceway in Rochester, Busch and seven executives started with a 10-lap qualifier, followed by a 10-lap feature race. The top three finishers won donations, courtesy of Watkins Glen, for the charities of their choice.
"It was a fantastic event," Busch told FOXBusiness.com. "Before the end of the day, we raised a total of $10,000 for charities."
Busch, who drives the No. 41 Chevrolet SS for Stewart-Haas Racing, added that he enjoyed getting to know both NASCAR fans and racing novices alike from the C-suite. And he was happy to hear that TruForm Manufacturing, one of the New York companies represented in the charity race, uses six Haas machines.
"It was great to see some of that B2B synergy," he said.
One of the executives brave enough to go toe-to-toe with a NASCAR pro is Xerox's Mike Zimmer, president of the company's large enterprise operations in the U.S. He also sits on the board of the Greater Rochester Chamber of Commerce, which recently welcomed Watkins Glen as a member.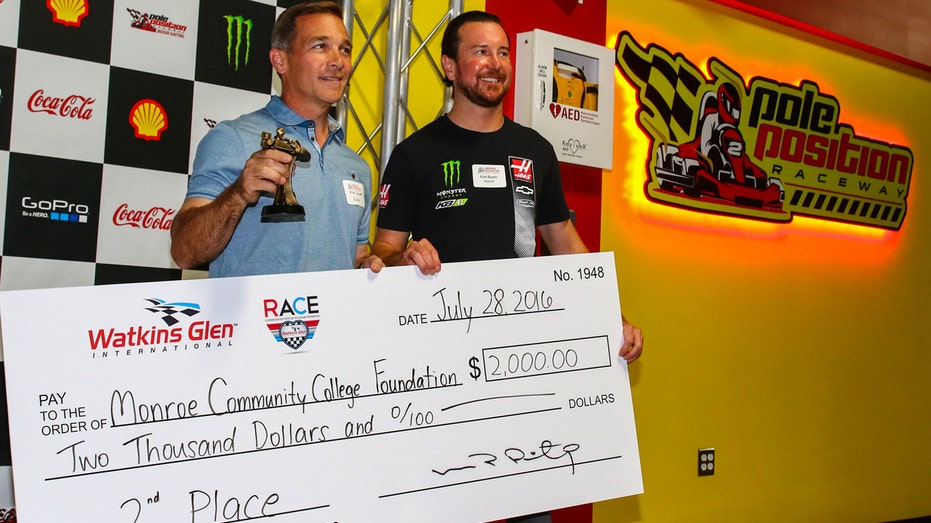 On the morning of raceday, Zimmer said he would choose between two of his favorite charities if he earned a top-3 finish. He serves as vice chairman of INROADS, a national non-profit that helps underserved youth enter the business world. Zimmer ultimately raced to second place and selected the Monroe Community College Foundation, which funds Scholarship America's Dreamkeepers program at the school. Dreamkeepers was created to help students stay in college during unforeseen financial emergencies.
"I got involved [in the race] because Xerox is very involved around Rochester. We employ more than 6,000 people" in the area, Zimmer said.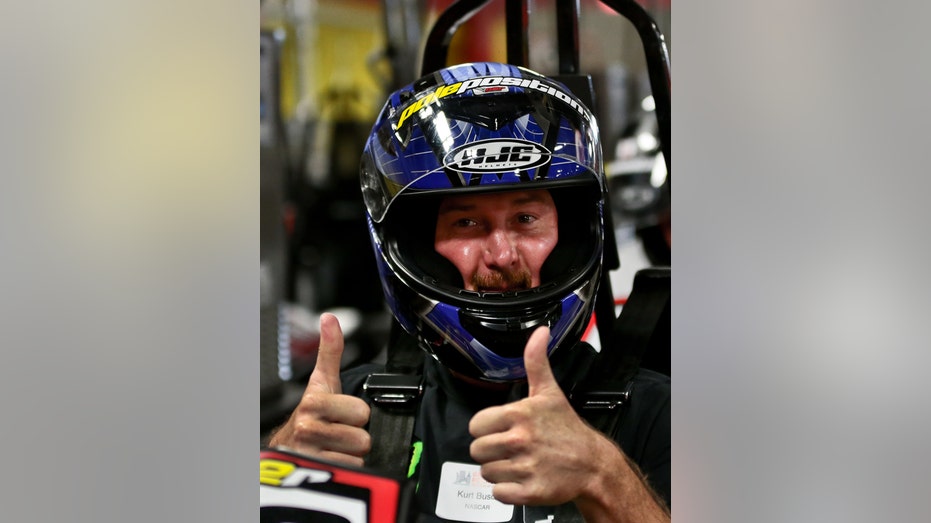 Mark Meyerhofer, government relations director at Time Warner Cable (NYSE:CHTR) Business Class, took the checkered flag. Roberts Wesleyan College President Dr. Deana Porterfield finished third.
Zimmer, a racing fan, was confident before the race, although he acknowledged that he hasn't spent much time on a go-kart track.
"Maybe when I go out with the kids. That's my level of experience," he said with a laugh. "Other than Mr. Busch, I feel confident I can keep people from passing me."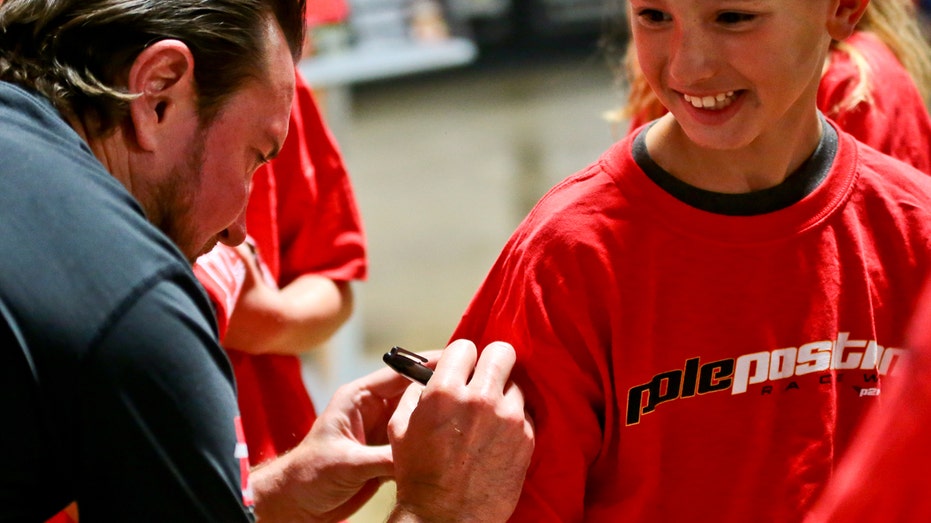 When Busch returns to Sprint Cup racing this weekend, he will have a chance to clinch a spot in the 16-driver Chase. Drivers need multiple wins and enough points to place in the top 30 to qualify for NASCAR's playoffs. Busch, the 2004 Sprint Cup Series champion, already has one win to his credit this season. That win came in June at Pocono Raceway, home of the Pennsylvania 400 on Sunday.
"It's always good to have a sweep when you can win both races at the same track. We ran well last time, and we know fuel mileage might come into play again," Busch said.